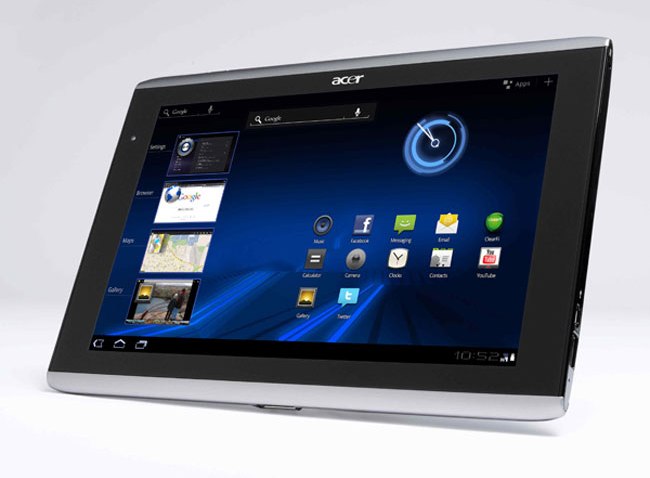 Acer wants you to just say no to the iPad. Of course. so does Samsung, Windows, RIM and other tablet competitors. It's just that Acer has a new ad campaign that really spells it out. And in a country where people literally riot
The Chinese company, known for adapting quickly to emerging technologies and offering them for less (if a sometimes less-stable product), would like buyers to notice that there are lots of "No's" when it comes to Apple's iPad:
NO: micro SD slot
NO: doesn't support Flash
NO: USB port
NO: open operating system
NO: Dolby SurroundSound
MICGadget.com also reports that Acer put ads in the Taipei metro system, extolling the virtues of its own tablet, the Iconia Tab A500. It's less expensive that the iPad and has fairly consistent user ratings, too.
Of course, the iPad has sold 25 million units so far -- and shows no sign of slowing, especially with increased connectivity to other devices, in their ecosystem and out.