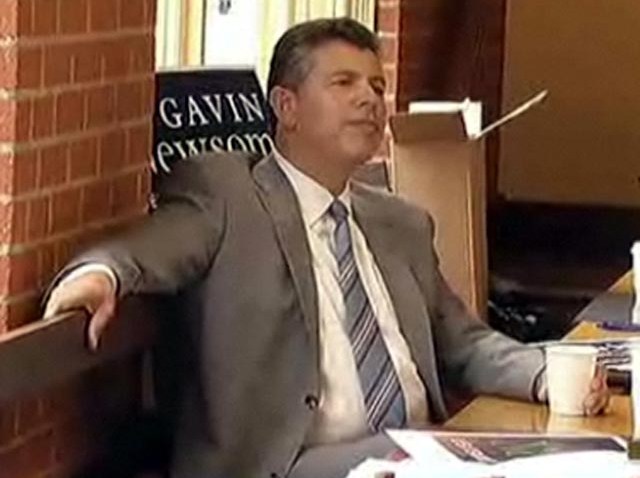 Camacho Café was the site of a rally for Democratic candidate for Lieutenant Governor Gavin Newsom on Monday. Newsom received support from Latino Union Leaders as well as Los Angeles Mayor Antonio Villaraigosa.
During the rally Newsom spoke to the public on the faults of his Republican opponent, Abel Maldonado, who happened to be having coffee a few tables away.
"I was downtown, and I found out they were going to have a little press conference here, so why not have a cup of coffee and hear what he's got to say?" Maldonado said.
Newsom blasted Maldonado on his healthcare views: "My opponent, every opportunity had a chance to vote on expanding healthcare in this state, voted no."
Maldonado has previously mentioned that he hasn't "supported universal healthcare in Sacramento because we can't afford it." Instead, he suggests starting universal healthcare for kids first, and then moving forward with everyone else.