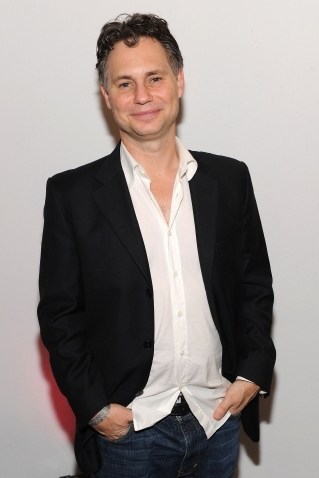 If the nickname "Honest Abe" weren't already taken by America's 16th president, it would have fit actor Abe Vigoda – certainly better than any of the baggy suits the baggy-eyed actor wore as Detective Phil Fish on the 1970s cop sitcom "Barney Miller."
For Abe Vigoda, who lived to four score and 14 years, honesty wasn't conveyed via rhetoric, but through his hangdog mug, which couldn't help but express his seemingly eternal discomfort.
It's a look that defined the career of the oddly beloved character actor, who died Tuesday at age 94, after years sharing the face that launched a thousand laughs.
Vigoda's appeal spanned generations, a feat all the more remarkable for a performer who always looked old, even when he was relatively young, during his heyday in "The Godfather," and in his breakout role on "Barney Miller." He later starred in a spinoff, "Fish," in which he played a grouchy foster dad to a variety of semi-troubled street kids and a heckling husband to his long-suffering wife Bernice.
His grumpy uncle persona served him well, even beyond his sitcom years amid oddly persistent rumors of his death. David Letterman cracked Vigoda-is-dead jokes for years, and Conan O'Brien later frequently called on Vigoda for comedy cameos, gaining the actor a following of younger fans who ate up his "Droopy Dog" act and perhaps related to the perpetual annoyance with the world that he projected.
If Betty White became a revered figure in her later years, her peer Vigoda inspired a more mordant following as he aged, with the death-rumor mill finding new life on the Internet. The duo co-starred in a rough-and-tumble Snickers commercial that debuted during Super Bowl XLIV in 2010, a laugher that still holds up among notable big-game ads.
When a published report erroneously declared Vigoda dead in 1982, he responded by taking out an ad in Variety showing him sitting in a coffin reading his obituary. Abe Vigoda, until the real end, showed a sense of humor that he flashed one honest, pained look at a time.
Jere Hester is Director of News Products and Projects at the City University of New York Graduate School of Journalism. He is also the author of "Raising a Beatle Baby: How John, Paul, George and Ringo Helped us Come Together as a Family." Follow him on Twitter.
Copyright FREEL - NBC Local Media