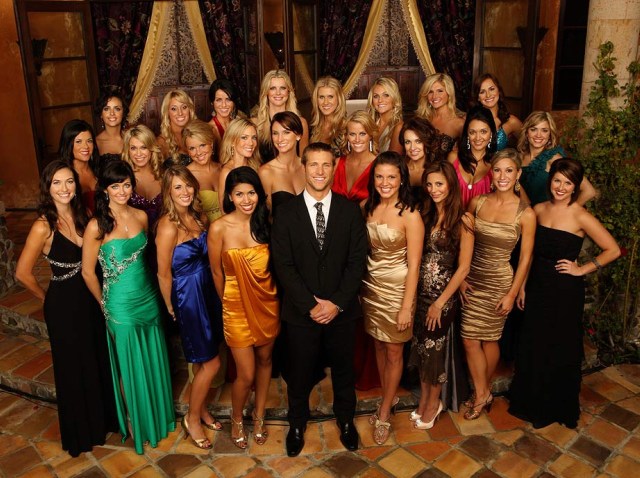 Peanut butter and jelly, spaghetti and meatballs, "The Bachelor" and "Big Brother." Two great tastes that taste great together.
ABC has ordered a spinoff of "The Bachelor" titled "Bachelor Pad." The show takes 20 of your favorite former "Bachelor" and "Bachelorette" contestants, shoves them into a house and has them compete in challenges, many inspired by incidents from past seasons of the show, to find out what happens when people stop being polite at rose ceremonies and start getting real.
Each episode, like on "Big Brother," ends with an eviction. We can't wait to hear what the catchphrase for that is going it be. How about "Every rose has its thorns and this one just pricked you. Please pack your board shorts and go cry in the limo"?
Executive producer Martin Hilton said the concept, which is the first "all-stars" reunion series for the franchise, was inspired by the real-life relationships that have continued among former "Bachelor" casts.
"All these people have been friends, been enemies, they date each other and bring all this great backstory to the show," Hilton said. "It seemed like there was an opportunity to combine that world with a new competitive reality show." Each episode will conclude with evictions from the residence.
Seven episodes, which Chris Harrison will host, are tentatively expected to premiere in the late summer coming out of the "Bachelorette" finale.
Names of the cast have not yet been released, but Hilton said that top players, including former winners, are on board. We've got our fingers crossed for the return of Graham Bunn (who we liked to call "Bunns of Funn") and Jeremy Anderson from DeAnna's season of the "Bachelorette."