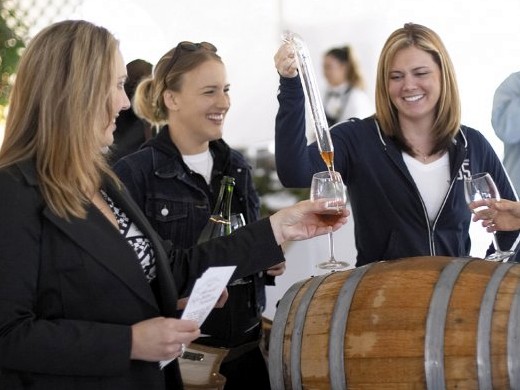 A BEVY OF CHOICE: It's always lovely to get a tour suggestion, but quite often part -- or all -- of the tour pitched doesn't *quite* suit all your tastes. It might have the perfect hotel suggestion, but a less than perfect activity roster. Which is why we like when multiple round-ups are rounded up for one location. And when those round-ups include wine tastings and dining out? Even better.
TEMECULA TOURS: The Temecula Valley Winegrowers Association just published five different visitors ideas, according to taste and interest. Yep, there's one for people who want try wine, which makes sense (and it makes sense that it is listed at the top). But also on the roster is the food tour, lodging ideas, the getting-around-the-vineyards bit, and, finally, what to do when supping and the sipping is done.
HANDY MAP: It's under the tasting tour. Check it out.
Copyright FREEL - NBC Local Media