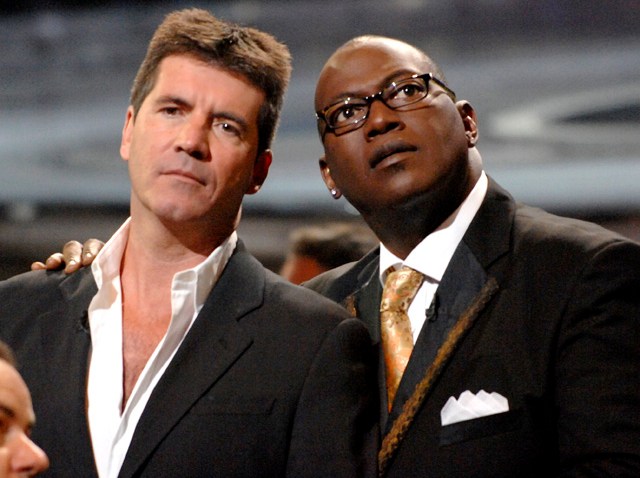 The most surprising aspect of the Boston auditions was that a city not exactly known for its politeness has a bunch of singers who had everything but confidence.
Leah Laurenti, Katie Stevens, Bosa Mora, Justin Williams … each made it to Hollywood, but all seemed really surprised to be liked. Laurenti in particular was dinged for not having the necessary swagger. As Kara said, "I think you need to know you really are good." She was one of the bright spots in a mostly bland two hours.
Cold open
The first couple of minutes of "American Idol" season nine were predictable, with a reminder of last year's finale and a brief mention of the Paula Abdul situation. Then Ryan Seacrest went right on to the present, cutting to a shot of Fenway Park and calling Boston "the city of champions." Meanwhile, all the viewers in New York, home of the 2009 World Series champion Yankees, threw their remotes in anger.
Not very spicy
"Idol" viewers got their first look at a guest judge when Victoria Beckham sat in the old Paula Abdul seat, and the results didn't do much for her application to earn a full-time spot. She didn't say anything very interesting, though she did use those "Project Runway" skills to comment on the clothing choices of several of the auditioners.
Breaking out the vintage
Beckham was so polite, she even had a nice thing to say about Norberto Guerrero: "Wow. What an interesting look."
With hair and clothes that looked as if they came through an early 1980s time machine and a voice that sounded like a bad dream, Guerrero was an easy cut. He did, however, inspire a debate on whether his hair looked more like LaToya or Janet Jackson's.
The high bar
Singing Alicia Keys is usually a horrible idea, but Ashley Rodriguez pulled off "If I Had You" in a way that made her one of the early favorites.
"Some people have got it, and I think you may have it," Simon said. Victoria Beckham was more explicit. "If that's the bar, then everyone else should go home," she said.
The pick-up artist
Mike Davis not only had the coolest job — as an actor on a speedboat named Codzilla — of any of the Boston-area hopefuls, he also augmented his ticket to Hollywood with a potential date with Kara.
After hearing her gush about how nice he was, he asked, "You wanna go out? You wanna go get some steaks sometime?" No official word on if she agreed.
Save the receipt
Janet McNamara was the first auditioner to get airtime, which is bad news for whoever is in charge of marketing the "Karaoke Revolution: American Idol" game. Viewers were treated to footage of McNamara playing the video game and getting good comments from the animated judges, then saw her go out and get slammed by the real ones. So much for that preparation aid.
How to lose friends and influence people
In Andrew Fenlon's defense, he spent an entire day waiting around in the lobby waiting to get a chance to audition. But the unemployed musician clearly has a lot to learn about working the room, since he let his annoyance show to both Ryan and the judges at every opportunity. That didn't help his chances, since he was declared insufficiently grateful from a quartet that hasn't had to spend all day waiting at the MVA or the doctor's office in years.
Moving on
Maddy Curtis became the first hopeful in season nine to advance to Hollywood. The 16-year-old not only had a good voice, she added the appropriately interesting backstory. As the ninth of 12 children, she has one natural brother and three adopted brothers with Down syndrome. The judges also complimented her for not being annoying, "unlike most teenagers."
Good job, paisan
When Amadao Diricco told the judges he was singing "Hoochie Coochie Man" by Muddy Waters, Simon's eyebrows shot up as if he saw the FCC ready to swoop in and take the show off the air. But Diricco did well enough to get to the next round, and even some praise from fellow Italian Kara DioGuardi on the judges stand. Italian solidarity! Unless he goes onto Hollywood and forgets his lyrics.
History for dummies
Two-hour audition episodes require twice as much filler, and "Idol" filled some of it with a brief and superficial history of Boston's role in the Revolutionary War. Simon summed it up as "What went on: They didn't like us and they threw us out." No need to finish those dissertations, history students! That's it in a nutshell.
I know this much is … TRUE
Joshua Blaylock is 28 years old with an actual job as a business development manager, which set him apart from the legions of music students who auditioned in Boston. But he has a dream to be a singer, and the "Idol" judges sent him to Hollywood, though they damned him with faint praise along the way.
"I can see him in a new group that sings Spandau Ballet kind of music," Randy said.
Craig Berman is a writer in Washington. Follow him on Twitter at twitter.com/craigberman.
Copyright MSNBC - MSNBC