A teaching assistant has been identified as the victim of a shooting inside a Purdue University classroom Tuesday.
Andrew F. Boldt, 21, of West Bend, Wis., was killed in the shooting that occurred in the electrical engineering building at about noon.
Cody M. Cousins, 23, of Centerville, Ohio, and Warsaw, Ind., was held in the Tippecanoe County Jail without bond on suspicion of homicide in Boldt's death.
Cousins surrendered outside the building following the shooting.
Campus police chief John Cox said the suspect appeared to have targeted the victim, but wouldn't comment on a possible motive. He said Cousins (pictured, right) appeared to have singled out Boldt (pictured below, left), targeting no one else.
The school posted to Twitter on Tuesday that a shooting was reported on campus and students were advised to find shelter and avoid the area.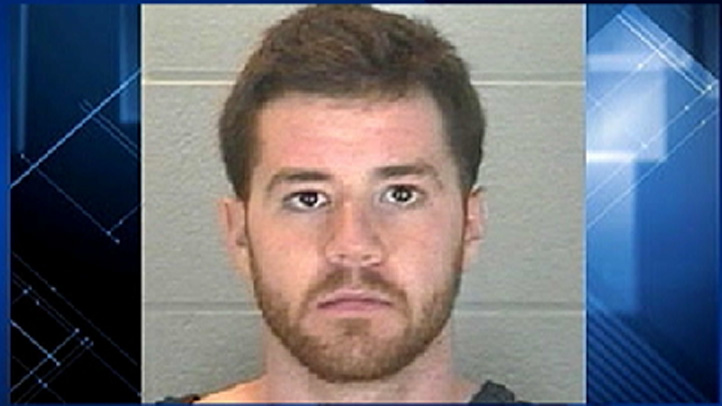 The school later confirmed an arrest was made and classes were canceled through Wednesday.
Campus and city police served a search warrant on a West Lafayette home about 5 p.m. in connection with shooting, authorities said. They wouldn't discuss the search.
Hundreds of people gathered on Purdue's campus for a candlelight vigil Tuesday evening and campus officials said counseling would be offered for students and staff.
Purdue President Mitch Daniels was traveling Tuesday but offered his prayers for Boldt's family in a statement read at the vigil. Provost Tim Sands says he hoped the vigil would be the start of a healing process for the university.
Purdue and Northwestern men's basketball teams observed a moment of silence before their game Tuesday night.
The president of a Milwaukee high school says Boldt's mother is in shock over her son's shooting death.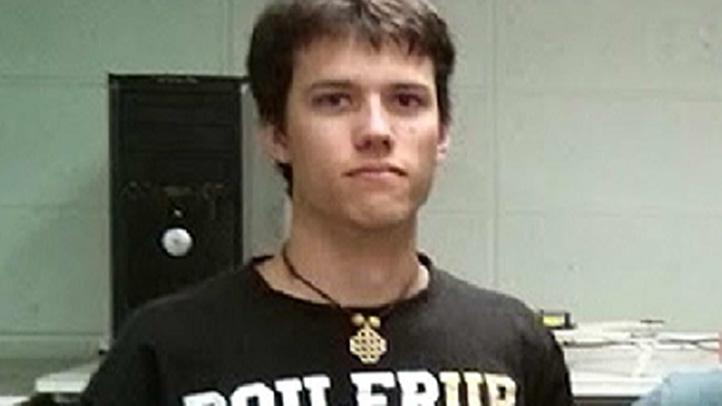 The Rev. Warren Sazama of Marquette University High School says the family was having trouble comprehending the slaying. He says Boldt's mother told him a person doesn't just wake up in the morning expecting her son to be the victim of a one-in-a-million tragic shooting.
Sazama says Boldt's mother was especially concerned about whether her youngest son, a senior at the same high school, could cope. Sazama says the Jesuit school will offer whatever prayerful support it can.
Sazama remembers Boldt as likable, kindhearted and a gifted student.
Boldt graduated from the high school in 2010. His calculus teacher, Jean Morrell, remembers him as a brilliant mathematician who was a role model to his classmates.
She says Boldt was a high-level thinker who was so impassioned about his work that he often stayed after class to talk about math and robotics.
She says he was a "phenomenal young man" with a great mind and an equally great heart and that she's sad he won't get an opportunity to make his contribution to the world.
In a statement, Indiana Gov. Mike Pence called the shooting a tragedy.
"Our heartfelt condolences go out to the family of the victim and to everyone in the Purdue community," Pence said. "I commend the professionalism of the Purdue University Police Department in apprehending the suspect and bringing the situation to a swift conclusion. The Indiana State Police are on the scene and will continue to assist local law enforcement with the ongoing investigation."
Shooting reported on campus. Bldg Electrical Engineering; Avoid area; Shelter in place. Check http://t.co/vQnl8blHvd for updates

— Purdue University (@LifeAtPurdue) January 21, 2014
Police have cleared the building and continue to search the area. People should remain sheltered in place until further notice. Part 2/2

— Purdue University (@LifeAtPurdue) January 21, 2014

UPDATE: The EE building remains closed by police, other campus buildings are now open & the shelter in place order has been lifted. #Purdue

— Purdue University (@LifeAtPurdue) January 21, 2014