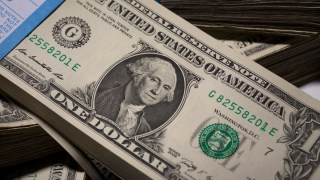 The DEA touts its confidential informant program as its "bread and butter" for cracking down on narcotics traffickers.
But it also costs a lot of dough.
Some 9,540 informants earned about $237 million from the Drug Enforcement Administration over a five-year period, according to a recent audit by the U.S. Department of Justice's Office of the Inspector General. That averages out to nearly $25,000 per source, though not all informants received the same amount.
Among the audit's findings:
The DEA did not adequately oversee payments to its sources;
The DEA may have paid about $9.4 million to more than 800 deactivated sources — those kicked out of the program because of an arrest warrant or for committing a serious offense — between 2011 and 2015;
"Limited Use" sources, or "tipsters," were some of the DEA's highest paid sources. Some 477 such informants received an estimated $26.8 million during the five years of the study;
Some of these limited-use confidential sources were employees inthe travel and parcel industries with access to passenger information or private facilities. One airline employee received more than $600,000 in less than four years, and a parcel employee received over $1 million in five years.
"The deficiencies we identified in this audit raise significant concerns about the adequacy of the current policies, procedures, and oversight associated with the DEA's management of its Confidential Source Program," said Michael Horowitz, the U.S. DOJ's inspector general.
The report found that the DEA also improperly paid 33 Amtrak employees over $1.5 million and eight TSA employees over $94,000.
"Indeed, even after we issued our investigative reports detailing our findings of improprieties, the DEA continued to use seven Amtrak employees as sources," the report said.
The report found that not only are the sources highly paid, but the agency poorly tracks the return on investment, raising questions by taxpayer watchdogs.
"This is one of the things that is really hard to establish metrics on performance," said Jon Coupal, the president of Howard Jarvis Taxpayer Association, a California taxpayer advocacy group. "When it comes to paying informants, there's got to be some level of oversight. I would hope that there's some third-party oversight that has established some criteria by which the program can be judged a success or failure."