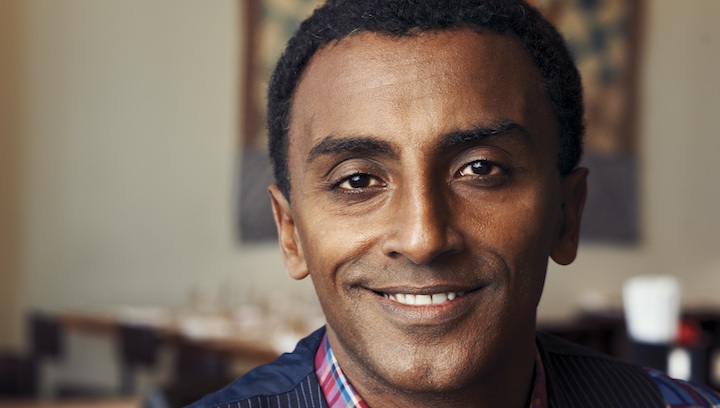 Hitting bookshelves this month is the remarkable, deeply moving story of chef Marcus Samuelsson's journey from Ethiopia to Europe to New York, which readers quickly learn is not just a geographical one, but a true journey of the human spirit.

Chef Samuelsson, a James Beard Award-winning restaurateur and "Top Chef Master," brings such candor and poignancy to his telling of growing up in Sweden, discovering his passion for cooking in his beloved grandmother Helga's kitchen, to his hardcore turns at restaurant jobs in Switzerland and France. And finally, to his New York City life chapter, full of the highest highs and the lowest lows. Samuelsson writes openly about not just being asked to cook for the Obamas in the White House, but of his personal crises, pain, and public failures, making for a compelling read, impossible to put down.

Writing about the loss of his birth mother in Ethiopia, to his dreams of playing professional soccer getting crushed, to the racism he faced in various kitchens throughout his career, one can't help but contemplate Samuelsson's strength of character and the dues he has paid to achieve his success. That he would now be the proud owner and chef of Harlem's lively and successful Red Rooster restaurant is so well-deserved and hard-won. He has achieved his dream of a restaurant brimming with true richness from its diversity of customers, flavors, and ideas. "Yes, Chef" is the perfect book for everyone.
For more information on the book, click here.
Copyright LXTVN - LXTV