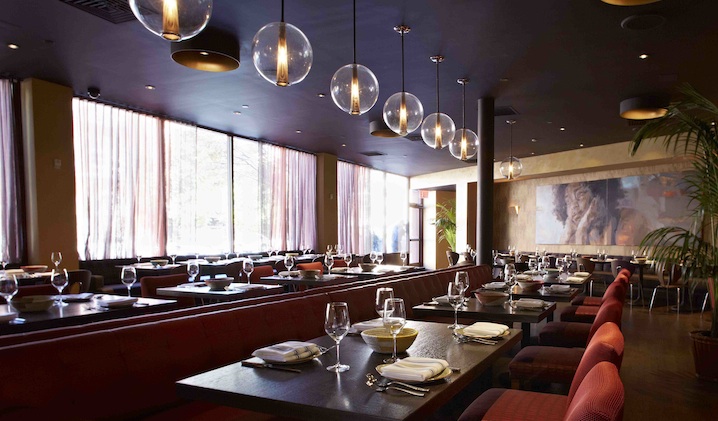 Newly opened in Harlem by Richard and Laura Parsons, Minton's is a reblossoming of the legendary jazz club, originally opened in 1938 where greats from Thelonious Monk to Charlie Parker played. Now a gorgeously reimagined contemporary supper club featuring a "southern revival with Low Country notes" menu from acclaimed chef Alexander Smalls, nightly jazz accompanies diners for a singularly unique and lovely experience in an intimate 70-seat venue.
Next door, sister restaurant, The Cecil is also open with a menu incorporating international flavors and touches in what is being described as Afro-Asian-American brasserie cooking. The menu at The Cecil is also overseen by chef Smalls. Parsons, former chairman of Time Warner and current chairman of the Jazz Foundation of America, says, "As an avid jazz lover for years, it has always been a dream of mine to open a supper club where guests can enjoy the sounds of great musicians while dining on great food in elegant surroundings. The culture and atmosphere that once defined Harlem's night scene and made it a destination, has waned through the years but Harlem is experiencing a renaissance and our hope is that these two restaurants will help solidify and propel this rebirth."

For more information visit the websites at MintonsHarlem.com and TheCecilHarlem.com.
Copyright LXTVN - LXTV