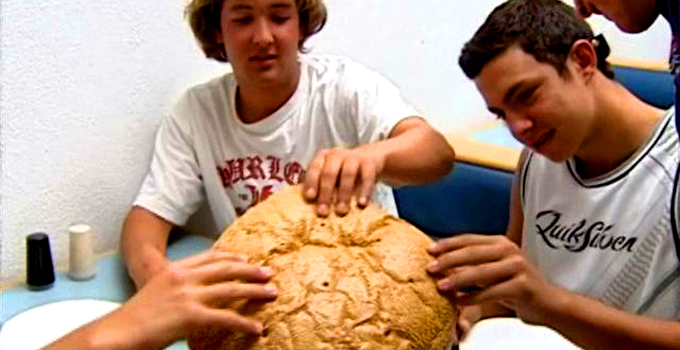 Call it a Whopper of a hamburger story. The Scripps Ranch High School varsity swim team succeeded in eating a giant cheeseburger made of 107-patties and slices of cheese.
The swimmers made a pact not to eat any fast food while training for the CIF San Diego section swim meet. Once the season ended, they decided to devour a monster of a burger.
"We thought it would be fun and we had this huge poster of a burger in one of the lockers at our pool. We just thought after our tapering that it would be fun because people don't do that all the time," said Henrick Ohrston.
Tapering is a training technique that revolves around a steady decrease in exercise in advance of a big event. In this case, it looks like the energy conserved might have helped their appetite.
When the massive sesame seed bun was finally put before them, of the nine members taking part in the food frenzy ate were responsible for approximately 12 hamburgers. The mammoth burger cost $70 and was put together by Jeff's Burgers in La Jolla.
The swimmers didn't know if the cheeseburger set any records, but decided on 107-patties because they had heard another group had already eaten a hamburger made of 100-patties.
Asked how the team did in the swim meet, one swimmer said, "We had fun. We're a young team."