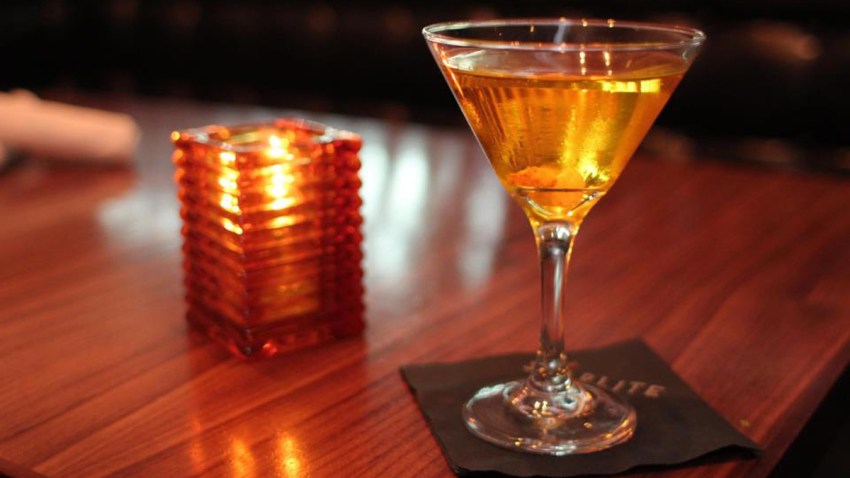 To all the lovers out there: Don't get caught out in the cold this Valentine's Day. Cupid's holiday is around the corner and our friends at Yelp don't want anyone to end up in the doghouse. To that end, here's a list of romantic spots to take your date – from extravagant to budget-conscious – that will leave you feeling the love.
Starlite (Mission Hills)
This location is like a choose-your-own-adventure story. On one hand, you could cuddle up at the bar with a couple of craft cocktails and your cutie by your side. If you choose this path, the expertly-made drinks and stunning décor makes that a night out in and of itself. If you go another route, you could end up with late-night dining as the chandelier sparkles. Both choices would get you at least peck on the cheek, we bet.
Le Parfait Paris (Gaslamp)
Grab your Valentine by the hand and escort them to this delightful bakery in the heart of downtown San Diego. Over a couple of red Macaron a la Fraise and glasses of champagne you'll be transported to Paris without ever leaving SoCal. There's no need to spend a ton when it's packaged up in French romance. Pastries and a coffee or cocktail won't break the bank, but this experience comes packed with brownie points.
Free or Cheap Things to Do in San Diego
Alexander's (North Park)
Now, to another land known for love:, Italy! This Italian-inspired gem in North Park is known to make hearts flutter so reservations are suggested, "andiamo!" The indoor white décor is chic and will win over any dining companion but if weather permits, the back patio is a solid win. Vintage black and white films are often played on the patio, and paired with the soft light and warm heat lamps your love is sure to burn brighter.
Addison (Del Mar)
For those who make Valentine's Day a true ritual and want the night of a lifetime, the perfect choice is a table for two and Chef William Bradley's nine-course Valentine's menu at Addison in Del Mar. It's a feast for the eyes and the senses and only served on Feb. 14 – with limited seating. Yelpers report the ambiance is the epitome of romantic and the service is both discreet and top notch. Make your reservations as fast as you can and ask about the wine pairing option.
Whisknladle (La Jolla)
Valentine's day lands on a Sunday this year, so why not switch it up and take your darling out for a stroll by the sea and through the village, and then to Sunday brunch at Whisknladle. Snag your date some drinks from the "Lively and Spirited" or "Boozy and Unapologetic" menus and then dive into a mid-morning feast. The Cinnamon French Toast, topped with whipped cream and Mexican chocolate, is better than a box of candy.
BO-beau Kitchen + Bar (Ocean Beach)
A search for "Romantic" on Yelp in San Diego results in this location as a solid recommendation. The little Bo-beau Kitchen + Bar cottage aims to transport you to the feel of a small, French village. For around $50, the prix fixe Valentine's Day menu invites you to dine your heart out with three courses – with plenty of option from which to choose. For instance, pick the melted Brie fondue to get the night going and end the night on a sweet note with desserts like a red velvet heart cake or cream cheese vanilla moose with tart cherries. Bon appetit!


Trish Sanderson is the community manager and marketing director for Yelp North County San Diego. She leads the local community of Yelp reviewers both online and off.