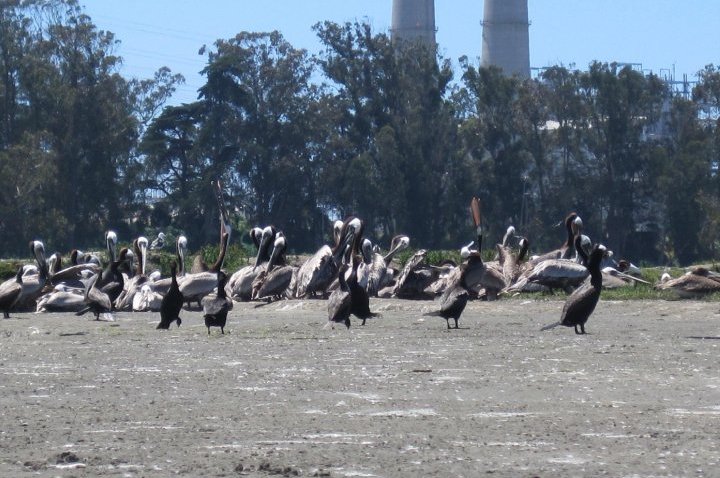 Last minute shoppers, don't worry, be merry! You can still find gifts that are perfectly unique and support the local North County San Diego business community while you're at it.
Yelp has pulled together this list of top neighborhood boutiques, shops and services that provide everything from bling and tattoos, to bouquets for holiday hosts and gift shops with the most. Shop small and give local presents: Santa would be proud.
1: Posy Peddler
2: 101 Piercing
3: Skylar's Home & Patio
4: Seaside Flowers
5: The Running Center
6: Elephant Walk Outdoor Footwear
7: Famulare Jewelers
8: Flower Frenzy
9: Bob's Gem Shop
10: Gems of La Costa
11: Missus Potts
12: Dab Central Smoke Shop
13: Cigar Grotto
14: Oceanside Jewelers
15: Heather Pilapil's Gallery
16: Lily Banks Florist
17: Diamonds by Monet
18: Bella Capelli Salon & Bella Boutique
19: Soulscape Gift And Book Store
20: Sheri's Flowers
21: Franco's Flowers
22: Plenty of Petals
23: Hidalgo Flowers
24: The Flower Shop
25: Art & Frame Studio
26: Standards: A Record Store
27: Ducky Waddle's Emporium
28: Kit N Caboodle
29: EmbroidMe
30: The Indian Store
31: Irie Coast Smoke Shop
32: Diamond By David
33: RC Hobbies
34: Oh! Baby
35: Black Filigree Tattoo
36: Once Upon A Frame
37: 454 Tattoo and Body Piercing
38: San Diego Grill Pros
39: Andersons La Costa Nursery
40: Gardens By the Sea Nursery
41: UNIV
42: Exotica Rare Fruit Nursery
43: Ecotopiia
44: Custom Embroidery
45: Luan Fine Jewelers
46: The Paint Barrel
47: Gold Touch Jewelry
48: McGill's Skate Shop
49: Concept Surf Shop
50: ArtBeat On Main Street
51: Lone Flag
52: deepFLING
53: Movin Shoes Running Centers
54: PC Photo & Imaging
55: Pinup Culture
56: Poway Fine Jewelers
57: Lady of the Lake
58: Ocean Time
59: Love Child Children's Resale Boutique
60: Spin Records
61: BBQ Grill Outlet
62: Bixby & Ball
63: Encinitas Hydro
64: Graced By Grit
65: Kaila Beauty Bar and MedSpa
66: Timeless Furnishings & Patio
67: Ohana Creations
68: Cal Pacific Orchids Farm
69: Van De Vort
70: Lucky Feet Shoes
71: Lou's Records
72: The Cinder Room
73: Barrels & Branches
74: Solana Succulents
75: Corner Frame Shop

Yelp's data team took a look at the thousands of rich, local reviews on Yelp in the northern county neighborhoods from Del Mar to Temecula and based this list on number of reviews and overall business star ratings. Love a local shop not listed here? Link it in the comment section below!
Note: Some shops listed require some notice (for holiday floral arrangements, framing and photo services for instance) so don't delay!

Trish Sanderson is the community manager and marketing director for Yelp North County San Diego. She leads the local community of Yelp reviewers both online and off.