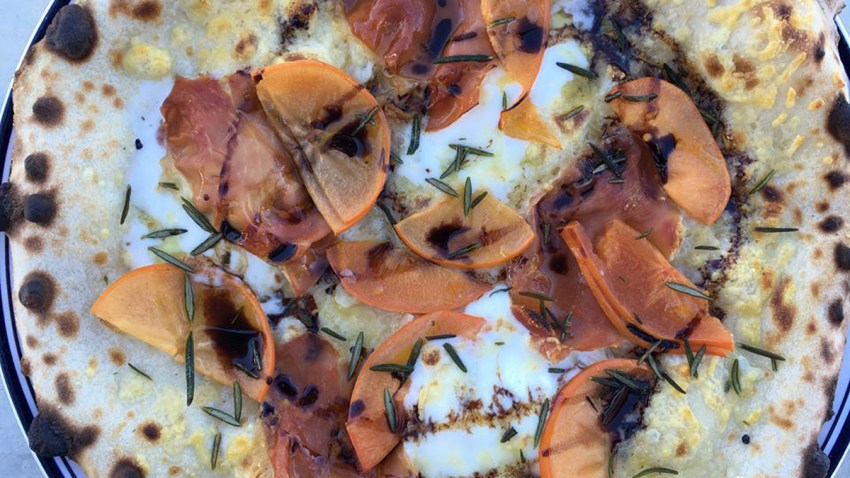 You've gone shopping, trimmed the tree, hung stockings with care and even sang a few Christmas carols. Now, take a break from the holiday tasks and enjoy a nice meal out at some local spots open for business on Christmas Eve or Christmas Day. Yelp and NBC 7 have compiled this list so you can dine with ease -- and, without a dirty dish in sight, Merry Christmas to all, and to all a good night.
BO-beau (Ocean Beach)
BO-beau in Ocean Beach will open from 3 p.m. to 8 p.m. on Christmas Day, serving a special three-course menu featuring a range of choices, from starters like Butternut Squash Soup to Brie Baked Fondue, followed by main course options like savory Roasted Turkey Breast, Filet Mignon or Sweet Potato Gnocchi. For dessert: Apple Cranberry Cobbler or Pumpkin Cake Roll, and even the Christmas classic, Warm Figgy Pudding. The Christmas meal here costs $41.95 per person, and the charming, rustic, French cuisine and décor will bring a cozy air of Old World tradition to your holiday.
Catania (La Jolla)
Enjoy a gourmet meal on Christmas Eve at this La Jolla restaurant with no fuss and this surprise from Santa: Catania's entire regular menu will be available to holiday patrons. No special pricing or prix fixe here, just deliciousness as far as the eye can see on the menu. Chef Vince Schofield features Coastal Italian Cuisine, with items like Yellowtail Crudo, Pan-Seared Seabass and an amazing Bone-In Whole Snapper for Two. We also love the Wild Boar Pasta and the Winter Black Truffle Pizza. And, before you leave out cookies for St. Nick, don't forget to treat yourself, too: we suggest the Tiramisu for dessert. (Insider Tip: La Jolla's Whisknladle is open Christmas Eve too, with a full menu, to boot).
Pacifica (Del Mar)
Enjoy the beauty of Christmas in San Diego with a holiday dinner overlooking the Pacific Ocean at this Del Mar gem, open Christmas Day from 12 p.m. to 9 p.m. A three-course meal of seasonal dishes and favorites will be available at Pacifica, including Crab & Mussels Mac-n-Cheese, Oven-Roasted Prime Rib and Ancient Grain Risotto with lobster, shrimp and scallops. For the festive finale, opt for Cinnamon Roll Bread Pudding with green apple & roasted pear and almond custard, or Pacifica's Burnt Crème with fresh berries. The meal is $53 per person and a kid's menu will be available for $16 per child.
CUCINA urbana (Bankers Hill)
Celebrate an age-old Italian tradition at this Bankers Hill spot: the Feast of the Seven Fishes, a family-style, seafood-centric meal stemming from the Roman Catholic tradition of abstaining from meat on the eve of religious holidays. For the seven days leading to Christmas (Dec. 18 through Dec. 24), observers can head to CUCINA urbana to feast on grilled octopus, Ahi Tuna Crudo, Seared Diver Scallop and a Cioppino Geremia – a shrimp, squid, crab, arctic char in saffron tomato bread – served with grilled Tuscan bread, toasted rice with tomato and olive, accompanied with oven-roasted winter vegetables. This restaurant is open for reservations on Christmas Eve this year.
More Noteworthy Christmas Nosh Spots:
Marina Kitchen (Downtown San Diego)
Marina Kitchen, located in the Marriott Marquis San Diego Marina hotel in downtown San Diego, will be open for dinner on Christmas Eve and Christmas Day, offering two seasonal holiday menus created by Executive Chef Aron Schwartz, and even a milk and cookies station. On Christmas Eve, a three-course prix fixe menu will boast Roasted Chesnut Soup, Brandt Beef Prime Beef and a Milk and Cookie Takeaway Station. This dinner is available from 5:30 p.m. until 10:30 p.m. and is priced at $45 per person. On Christmas Day, a buffet feast ($48 per adult, $12.99 per child 12 and under) will be served from 5 p.m. until 9 p.m., and will feature items like Roasted Jidori Chicken, Berkshire Pork and a selection of fresh fish. The dessert station will boast Eggnog New York-Style Cheesecake and Peppermint Angel Food Cake. To book your reservation, call (619) 699-8222.
Cusp Dining & Drinks (La Jolla)
Executive Chef Donald Lockhart has prepared a three-course menu at Cusp, available on Christmas Day from 3 p.m. to 8 p.m. The meal starts with a glass of champagne and a trio of amuse bouche for the table, followed by starters like Mushroom Strudel with goat fromage blanc and pear garden herb salad. Scrumptious entrees follow, including Seared Lamb Rack with ratatouille gratin and garlic asparagus. Seasonal desserts round-out this dinner out, including Tangerine Blueberry Cheesecake with shortbread crust. Dinner is $65 per adult and $30 for kids. Cusp is also open for dinner and drinks on Christmas Eve. Call (858) 551-3620 for reservations.
The Prado (Balboa Park)
The Prado at Balboa Park is open for Christmas Eve dinner from 4 p.m. to 8 p.m. and on Christmas Day from 1 p.m. to 7 p.m. Guests can enjoy a special three-course menu that includes starters like Roasted Butternut and Apple Soup. The entrée options include Roasted Prime Rib with Brussel sprouts and herb-roasted red potatoes, Herb-Roasted Turkey Breast with mushroom and sausage stuffing and Vegetable Risotto, among other dishes. Among the sweet dessert choices: a Chocolate-Hazelnut Mousse Bar or Pecan Tart. The holiday menu at The Prado at Balboa Park is $54.95 for adults and $12.95 for children 12 and under, who will enjoy a special kids menu.
Bertrand at Mister A's (Park West)
This iconic San Diego restaurant will serve dinner on Christmas Eve and Christmas Day, offering special menus on both days. The Christmas Eve menu (priced at $79.50 per person) includes light starters like Oysters on the Half Shell, main course options such as 48-Hour Braised Brandt Farm Prime Beef, Olive Oil-Roasted Main Lobster Tail or vegetarian options, and desserts like Chocolate & Espresso Yule Log and Julian Apple Tarte Tatin with Vanilla Ice Cream. The Christmas Day menu ($65 per person) offers the same starters, plus entrée options like the Double Cut Duroc Pork with oven-roasted sweet potatoes and seasonal desserts. Holiday reservations can be made online here, or by calling (619) 239-1377.
Crown Room at Hotel Del Coronado (Coronado)
The Hotel Del Coronado will once again offer Christmas Eve and Christmas Day dining in its Crown Room this year. On Christmas Eve, revelers can enjoy a Victorian buffet from 5:30 p.m. to 9 p.m. priced at $120 for adults and $45.50 for kids. The holiday spread includes cheese boards, an artisanal bread bar, fondue, salads, meatballs and entrées like Honey Baked Ham, Rosemary Leg of Lamb and Alaskan King Crab, to name a few dishes. On Christmas Day, buffet meals will be offered at both the oceanfront Ballroom and Crown Room from 12 p.m. to 6 p.m., decked with all of the trimmings. Again, the buffet menu is expansive with salads, a fondue bar, hearty main courses and desserts galore. Christmas Day meals are priced at $105 to $120 for adults and $40 to $45 for children. Kids 5 and under are free with a paying adult. Both holiday dining events will also boast live musical entertainment. Call (619) 522-8490 to reserve your table.
Still hungry?
Additional local restaurants open on Christmas Eve 2015 include:
100 Wines
333 Pacific
Blue Point
BO-beau (Ocean Beach and La Mesa)
Corvette Diner
Draft Republic
Gaslamp Strip Club
Indigo Grill
Island Prime/C Level
OB Warehouse
SEA180
Vintana Wine & Dine
Coasterra
CUCINA enoteca Del Mar
Other local spots open on Christmas Day 2015 include:
333 Pacific
Island Prime/C Level
Vintana Wine & Dine
Coasterra
SEA180
BO-beau kitchen + bar (Ocean Beach)
Indigo Grill
100 Wines
Del Mar Rendezvous
It's important to note, that many of these Christmas Eve and Christmas Day menus are coursed, and restaurants will require reservations.