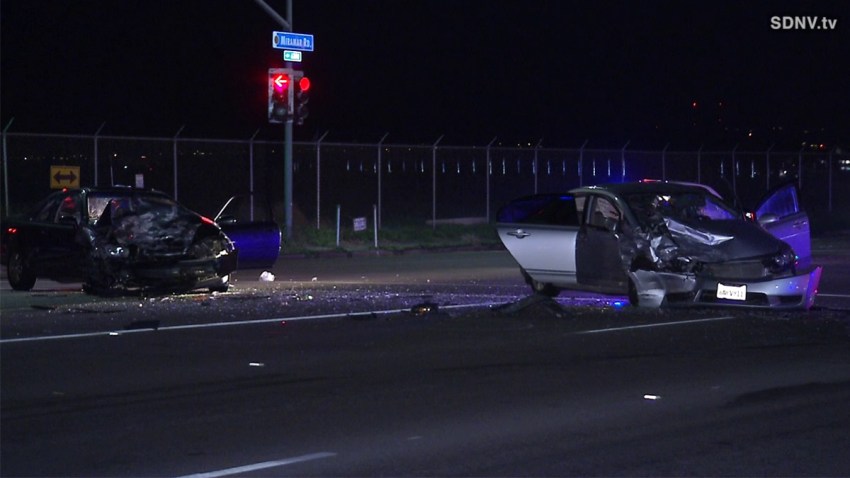 One person has died after a wrong-way driver slammed into another vehicle Wednesday in Sorrento Valley, according to San Diego police.
Just after 9 p.m., the driver started traveling on Miramar Road in the wrong direction.
As the wayward vehicle approached Camino Santa Fe it collided with another car
The driver, described by officials as a 43-year-old man, was not wearing a seatbelt. Emergency personnel took the driver to Scripps La Jolla Hospital, where he died.
The driver of the other car suffered minor injuries.
Alcohol was involved in the crash, San Diego Police said.