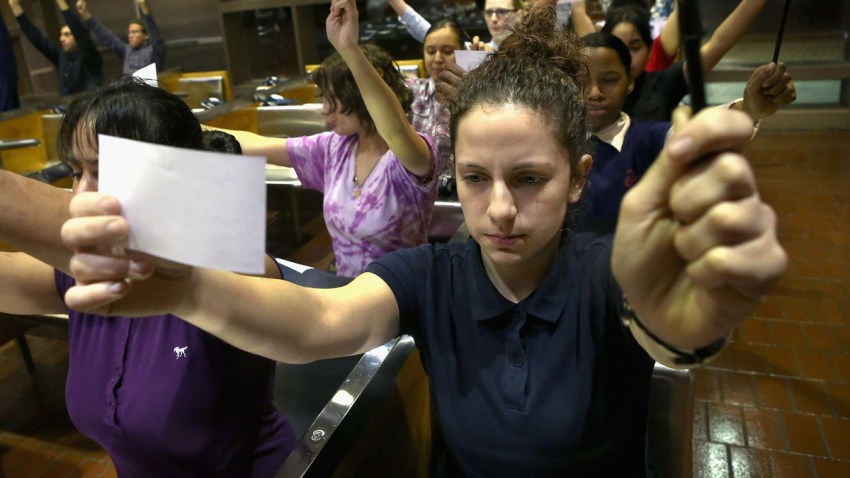 A female Marine was stabbed at Camp Pendleton in San Diego County on Saturday, U.S. Marine Corps officials confirmed.
Public Information Officer Lt. Savannah Moyer said two Marines were involved in an incident with a deadly weapon on Saturday. Earlier, Marine Corps officials confirmed it was a stabbing and that the victim had been stabbed multiple times.
According to Moyer, the victim was flown to Scripps Mercy Hospital.
WAVY, the NBC affiliate in Norfolk, Va., confirmed that the victim is Lance Cpl. Emily Hammonds (pictured.) Hammonds is from the Virginia Beach area.
On Tuesday, Pentagon sources told NBC that a male Marine stabbed Hammonds during some kind of domestic dispute. The nature of their relationship is unclear.
The Pentagon said the suspect is in the brig, a military prison.
Moyer said the Naval Criminal Investigative Service has taken over the case.
All Camp Pendleton officials, including the base's commanding general Brig. Gen. John W. Bullard, have declined NBC 7's request for on-camera interviews.
Check back for updates on this developing story.