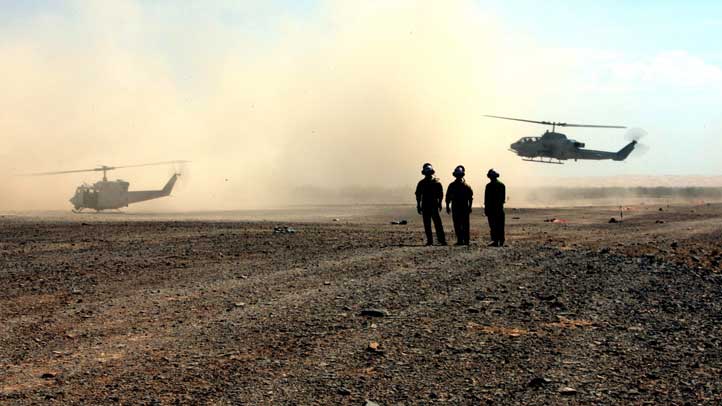 The woman described as the "glue keeping families together" after a deadly chopper crash in Yuma earlier this year will be honored in Miramar Wednesday morning.
Sasha Lightfoot is the wife the commander whose squadron lost six of the seven Marines killed in the Feb. 22 crash in the Yuma, Az. Training Range Complex.
The Flying Leathernecks Aviation Museum will present Sasha with the Marine Wife Award for her work with the tight-knit group of families who lost loved ones in the crash.
"She has been the glue keeping families together for the last few months," said Kalen Arreola, a spokesperson with the Flying Leathernecks.
The squadron's family readiness officer resigned within days of the crash, leaving the families without a mentor and in need of emotional support, the nomination application read. Sasha stepped up within hours of the crash and personally visited with the surviving spouses.
Sasha arranged gatherings for the families, such as wine-tastings and other monthly get-togethers, and kept in touch regularly with the group. She created a scrapbooking project, started donation bins and coordinated support for the families.
"She has two of her own kids, she received her Master's degree, but when the crash happened, she became everyone's support system," Arreola said.
One of the families nominated Sasha for the award, which is given to women who rise above the day-to-day challenges military wives face.
Sasha's husband, Lt. Col. Stephen Lightfoot is stationed in Afghanistan, but all her friends will attend the dedication ceremony at the Flying Leatherneck museum at MCAS Miramar.
Check back for updates and pictures of the ceremony.
Follow NBCSanDiego for the latest news, weather, and events: iPad App | iPhone App | Android App | Facebook | Twitter | Google+ | Instagram | RSS | Text Alerts | Email Alerts