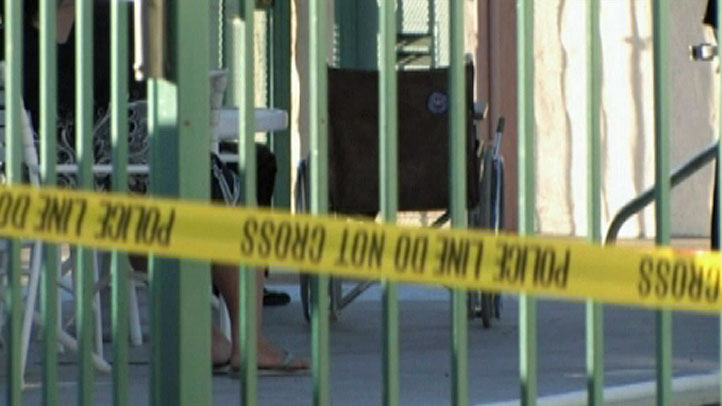 A woman in a wheelchair drowned in a motel swimming pool in El Cajon Thursday night, according to police.

According to authorities, the fatal accident happened at the Villa Embasadora Inn on the 1500 block of East Main Street around 7 p.m.

A 30-year-old woman had fallen into the water and drowned, police said. She was pulled from the water and medics administered CPR, but the drowning victim was pronounced dead at the scene.

The motel manager told NBC 7 San Diego that the woman had been sitting at the spa with her feet in the water. At some point, the manager said the woman fell into the water and remained face down for 20 minutes.

Police believe some sort of medical problem may have led to her drowning, although authorities are still unclear on what that medical emergency might have been.
The woman's identity has not yet been released.
Follow NBCSanDiego for the latest news, weather, and events: iPad App | iPhone App | Android App | Facebook | Twitter | Google+ | Instagram | RSS | Text Alerts | Email Alerts