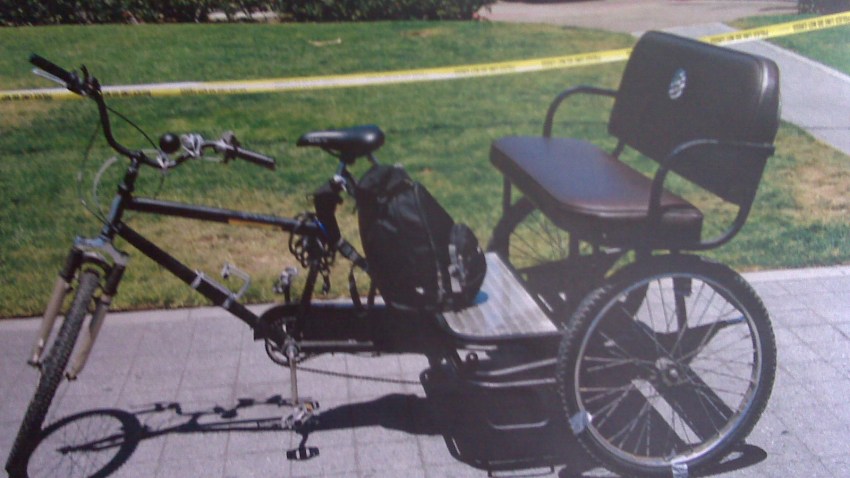 Two women were riding in a pedi-cab along Harbor Drive Saturday before noon when the driver made what police call an "unsafe movement."
One of the women, 60-year old Sharon Miller, fell out of the pedi-cab and hit her head on the sidewalk. The other woman wasn't injured.
Miller slipped out of the pedi-cab when the driver "began swerving back and forth" according to the county's medical examiner. She suffered a closed head injury.
As of Monday morning, the medical examiner reported that Miller was brain dead but the family opted to keep her on life support pending organ donation.
She was a retired first grade teacher who lived in Illinois. She and her husband were visiting San Diego to attend the National Education Conference.
According to the NEA blog, Miller was the wife of NEA Director Gary Miller and a long time Illinois Education Association activist. The IEA State Caucus is collecting donations to help the family with expenses.
A San Diego police spokesperson said the driver, a man from Turkey who is in the U.S. on a visa, will face several misdemeanor charges and may face a charge of vehicular manslaughter. Charges will be filed later this week.
The driver has been cited for several code violations including no seat belts in the pedi-cab. It's up to the passengers on whether to use the seat belts but the safety feature must be made available to the riders.
According to SDPD investigator Dan Wall, the safety of pedi-cabs in San Diego is in question. A proposed ordinance will update the city's codes concerning the businesses. City council members are currently considering the ordinance. "It would be a whole new world if these new changes are passed," said Wall.