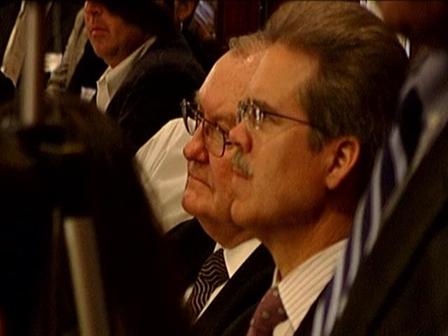 Bail was set at $250,000 for a woman accused of stealing a California Highway Patrol car and leading officers on a wild chase through Mission Valley last week.
"The defendant is obviously a flight risk," the judge said, noting the bail exceeded what's usual for the charges that Casaundra Lane faces. "She represents a dangers to others, especially when she's behind the wheel of a car."
With brightly dyed red hair, Lane, 27, appeared in court Monday for her arraignment.
She pleaded not guilty to seven charges, including auto theft, theft of an emergency vehicle, evading police, being a felon in possession of a firearm and hit and run.
The case began last Thursday afternoon, Deputy District Attorney Michael Runyon said, when Lane hit a car on Interstate 5 near the Mission Bay boat launch and ditched the car, running into the ocean.
An officer chased her into the water, handcuffed her and put her in the back of the patrol cruiser.
While the officer was outside the vehicle, Lane moved from the backseat and reached for a long rifle stored in the patrol SUV, San Diego police said. As she drove toward the officer to run him down, the CHP officer opened fire, fearing for his life, police said.
Lane sped off, driving south on the 5, then onto Interstate 8 and State Route 163. She was apprehended 30 minutes later in Mission Valley after she rolled the cruiser into another vehicle and officers forcibly removed her, Runyon said.
Lane also hit two vehicles driven by innocent drivers as she fled, officials said.
If convicted on all charges, she could face at least six years in prison.