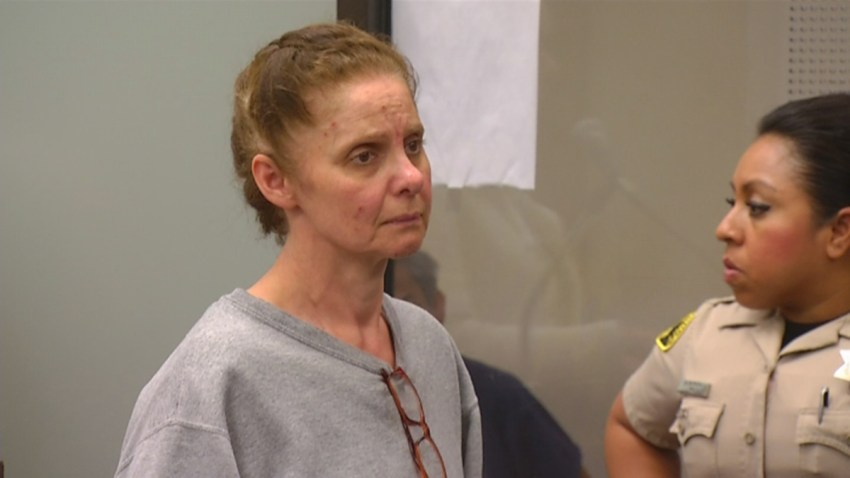 A California woman killed her 73-year-old mother at her Carmel Valley home by bludgeoning her with a meat tenderizer and stabbing her in the chest, a prosecutor said Tuesday.
Deputy District Attorney Scott Pirrello detailed the brutal allegations against 51-year-old Lara Epstein in asking the judge to set bail at $3 million.
Pirrello asked for the high bail due to the "severe brutal nature of the case."
Epstein's public defender, on the other hand, requested lower bail, saying her client is a longtime San Diego resident with no criminal history. The judge granted the prosecutor's bail request.
The defendant's mother, Svetlana Gurinova, was found dead the night of June 16 inside her Carmel Valley home on Carmel View Road.
When responding officers and paramedics opened the door, they found Epstein standing in the living room.
Epstein then directed officers to the lifeless body of her mother inside the house. Pirrello said authorities found plastic bags covering the woman's head and feet; there had been an effort to clean up the scene.
A large kitchen knife and metal meat tenderizer mallet were found in a trash bag next to Gurinova's body, the deputy district attorney said.
Homicide investigators said the victim had suffered massive blunt force trauma to her body, including some lacerations. She had apparently been hit over the head with the meat tenderizer and stabbed several times in the neck and chest, Pirrello said.
There were no witnesses in the homicide and investigators said it appeared no one heard any suspicious noise coming from the home either.
The motive of the killing was not immediately clear, though the prosecutor said family members reported a strained relationship between the mother and daughter. They also reported that Epstein had a history of mental health issues.
Police said Epstein was calm and rambling on when police encountered her at the residence. She made some statements that led police to take her into custody, he said.
If convicted of murder, Epstein faces a maximum punishment of 26 years to life in prison. She will be in court next on July 1.