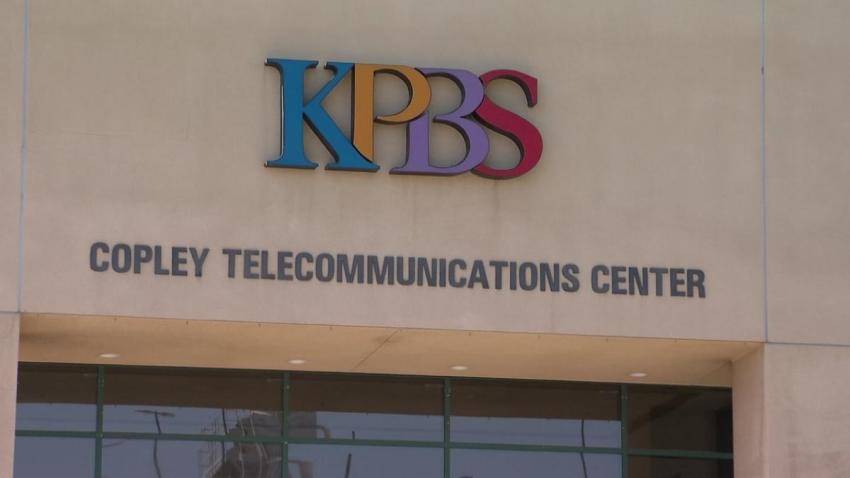 This story has been updated.
A disagreement over President Trump's policies led to a fight involving at least four people, including the son of a California Appellate Court Judge.
The fight took place at the KPBS Studios on the San Diego State University campus on the September 6.
Two witnesses tell NBC 7 that the incident arose out of a disagreement between Don Benke, a long-time employee at KPBS, and Peter Anderson, a communications professor who was at the studio for the taping of a segment. The two men were arguing over Anderson's opinions surrounding President Trump.
Witnesses who wished not to be identified said they heard Benke tell Anderson at least twice to not disparage the President's policies. Witnesses said Anderson responded by saying, "This isn't Nazi Germany."
Witnesses said Benke immediately left the studio but his son Peter Benke, who does not work for KPBS, arrived at the studios shortly after and confronted Anderson.
According to a San Diego State University Police Department report, the confrontation turned "violent" at that point.
One KPBS staffer, 64-year-old Kevin Schrader wrestled with Peter Benke, age 34, and both men were cited and released on assault charges, according to SDSU Police.
On Thursday morning, Schrader was in an El Cajon courtroom requesting a permanent restraining order against Peter Benke, the son of Patricia Benke, who is an Appellate Court Judge.
At the request of Stephen Cummings, Peter Benke's attorney, the judge delayed his decision on the request for a permanent restraining order until October 30.
NBC 7 reached out to KPBS but the station's General Manager, Tom Karlo, said this is a personnel matter and he cannot talk about what happened as it is still being investigated. He said that those involved work for the SDSU Research Foundation.
Peter Benke's attorney said he couldn't comment on the case at this time.
Update - Monday, October 1:
The San Diego University Police Department has forwarded the case to the City Attorney of San Diego. In most cases, this indicates the campus police believe the incident is a misdemeanor crime or crimes. However, the city attorney may review the case and decide that a felony is a more appropriate charge and pass it onto the district attorney's office to consider.
For now, the San Diego City Attorney had no comment on the case.