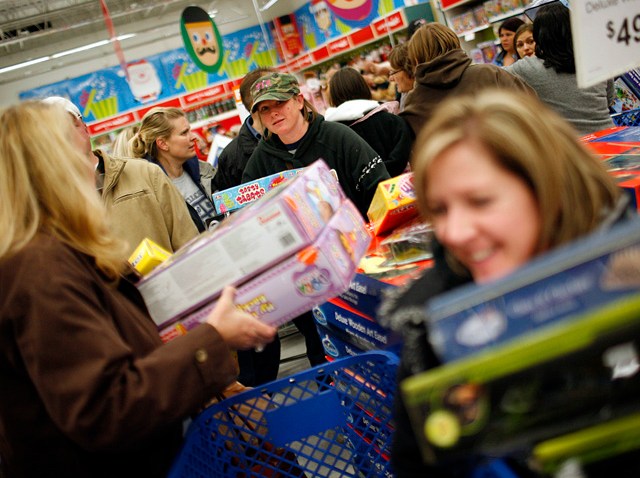 Are you being manipulated when you go shopping? The answer is yes, if the department stores are doing their job. When it comes to holiday shopping the stores are doing everything they can to hook us and reel us into the store.
It might be an enticing sales offer or could be the signs and sounds of the store that make us want to come in and spend our money.
Find more consumer news in our special section
San Diego State University Marketing professor George Belch called it "atmospherics", the art of creating a shopping friendly atmosphere to get people to spend their money.
"It's just good merchandising; it's good retailing," said Belch, "They're going to create a very festive atmosphere."
"The key is to recognize that when shoppers walk into a department store, they are on the store's turf. It's the department store's home field advantage," he said.
So how can you enjoy the shopping experience and not break the bank? Here are three tips:
1) Make a list before you go shopping. Stick with your list and you're less likely to fall for impulse buying.
2) Buy with cash. Using plastic, whether debit or credit, can make you feel like you're not actually paying anything at all. Instead put money in an envelope and bring it shopping. When you physically hand over cash at the register you see what items really cost you.
3) Finally, take your time. The stores will try to push you into buying now by telling you, "The deal won't last," or "Items are flying off the shelf." It's all a effort to get you to make an impulse decision. Don't fall for it, enjoy shopping more, compare prices, do your research and then come back later and spend your money.
Let us know what you think. Comment below, send us your thoughts via Twitter @nbcsandiego or add your comment to our Facebook page.