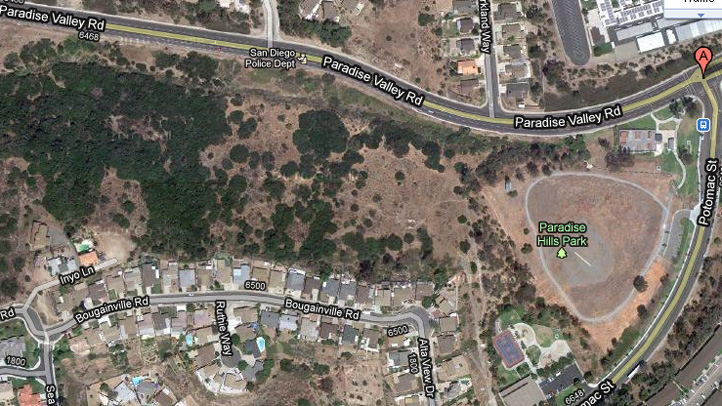 A brush fire spanning nearly an acre started Sunday morning in a Paradise Hills canyon and was moving toward houses at a slow rate before San Diego firefighters nullified it.
The fire was reported at 9:10 a.m. in a canyon west of Paradise Valley Road and Potomac Street with an estimated size of 3/4 an acre.
By about 10 a.m., the fire was out.
Firefighters quickly set up a command post at the nearby Doriana Street and took protective measures on structures located above the canyon.
No homes were evacuated during the process.