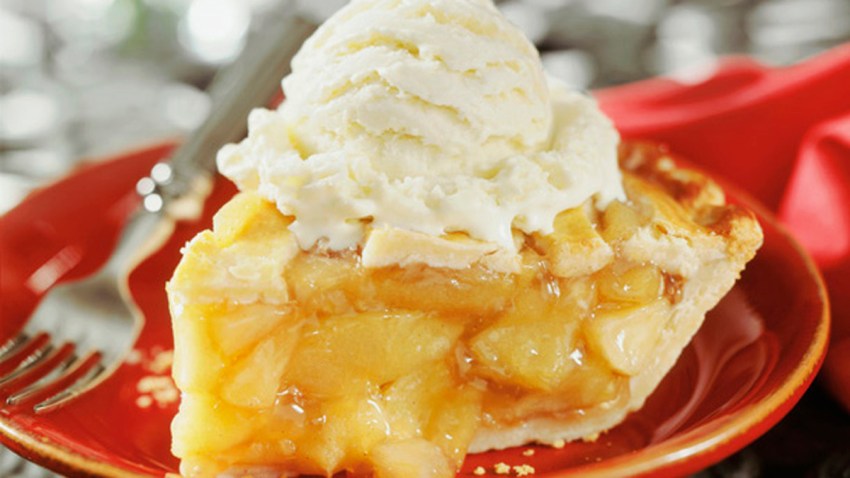 Sure, Thanksgiving may be more than a month away, but the autumn pie cravings have already set in. This week, Yelp has rounded up a list of sweet, local spots that serve scrumptious pies – whether it's a la mode, by the slice or whole to share with the ones you love.
Edelweiss European Bakery (Rancho Bernardo)
Order tastes of tradition with the extensive offering of tarts and tortes, plus pies available on special order. Here, each creation is made with love…and butter, as the website proudly proclaims. Stop in and see what's in the daily display case, or call ahead for full sizes some of our favorites like the Strawberry Rhubarb Torte – a treat truly perfected by this bakery over the last three decades.

Little George's (Chula Vista)
When Georges Wonderful World Of Cakes closed in 2010, the owner, Gene Bartlett, saved us all from pie withdrawals by opening this mini location with limited menu options that include the famous Fresh Strawberry Pie. This is a San Diego must-have, and speaking of musts make sure to call ahead as most pies here are made to order, so pick-up or delivery arrangements must be made. Side note for all you cake fans, the Lemon Snow Cake is sublime!

Naughty Pie (Mira Mesa & Farmer's Markets)
This tempting business can be found at the local farmers market and sweet-toothed Yelp reviewers are raving. The Key Lime pie has notoriety, and both the apple and berry options get honorable mentions. Chef Sarah puts true love into her baking and you can taste the quality. Bonus: she takes orders.

Thyme In The Ranch (Rancho Santa Fe)
This hidden gem boasts a memorable Banana Cream Pie and also serves pie by the slice. Fair warning, once you see the delicious selections you might have a tough time deciding what to eat. Apple Berry Crumb? Traditional Pecan? These are difficult choices, people. This shop is closed on Sundays and Mondays, so plan your visit accordingly.

Soda and Swine (University Heights)
Some might argue the best dessert after a solid meal is a slice of pie. At Soda and Swine, you can get both. For instance, start with an entrée of meatballs and sides, followed by a slice of Classic Apple Pie (served a la mode, if you wish) or Caramel Pecan Apple Pie. Sometimes, the menu includes a seasonal special created at the chef's whim, too.

Cane Patch Pies (Vista)
Tony and Jon Smalls bring their Southern style to San Diego, baking Southern Sweet Potato Pie and selling it a local farmers markets. If you don't catch them at markets, the duo will ship the pie to you. While Sweet Potato Pie is the signature item here, the Barbara's Apple Pie is certainly noteworthy, as well as the Pecan Pie.


Trish Sanderson is the community manager and marketing director for Yelp North County San Diego. She leads the local community of Yelp reviewers both online and off.