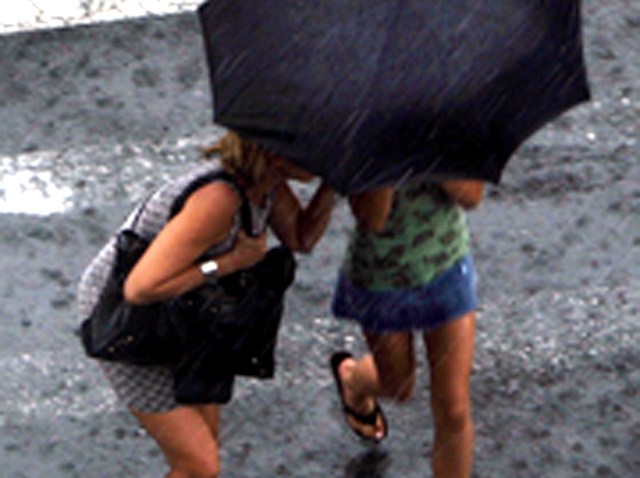 A flash flood watch remained in effect for the San Diego mountains Saturday as light, scattered showers continue to pop up across the County.
The monsoonal flow that brought us light rain on Friday continues to stream overhead keeping the threat of sprinkles, showers or even thunderstorms with us into Saturday tonight.
Six or seven lightning strikes were detected in several areas Friday, including Poway, Santee, Lakeside and Ramona. A couple of the strikes ignited small brush fires.
Rainfall amounts have been minimal so far and are expected to stay that way. However, thunderstorms can cause brief downpours and isolated, localized flooding so use caution especially in the mountains and deserts where gusty winds also remain a threat.
The topical-like weather is expected to start moving east on Sunday, along with the threat of more rain.