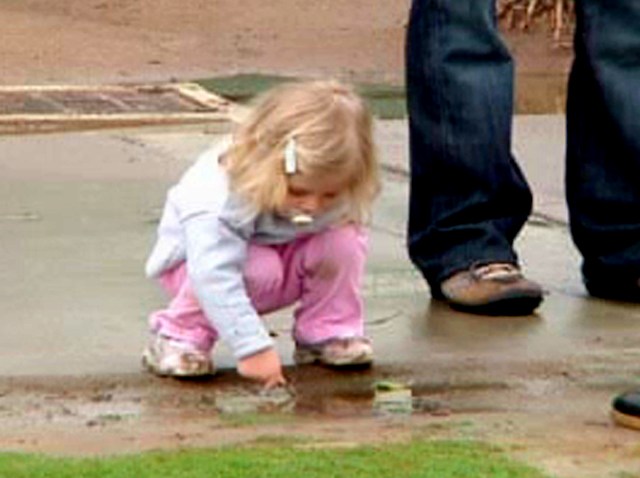 For the sixth weekend of the last eight, a storm moved into San Diego County bringing with it heavy rain, gusty winds, snow in the mountains and plenty of puddles.

One dad didn't seem to mind the puddles and neither did his kids.

"The puddles are great because they get to run around. The hard part is keeping them indoors all day," Charles Hoeveler said. "The city isn't really built for rain so there's nothing to do with the kids when it rains."

Apparently many San Diegans thought better than braving the elements. Mission Beach was not its usual buzzing self and more than half the people we ran into were visiting from somewhere else.

Barista, Sabrina Torrez, says business really slows down on wet weekends, which means at Kones the line is just out the door instead of down the block.

"I like it actually. Sometimes I think we're spoiled a lot with the sunshine," Sabrina Torrez said. "It's great to have our blue days, but we need it. It feels fresh, it's green, and it's clean."

The last of the showers were expected to move out before sunset.

Monday will be partly cloudy and cool with a second, weaker storm moving across the state to our north tomorrow night. This will give us about a 25 percent chance of some light rain early Tuesday and could impact the morning commute.

After that, the rest of the week will see improving conditions with sunny, warm weather by Friday and for the remainder of next weekend.