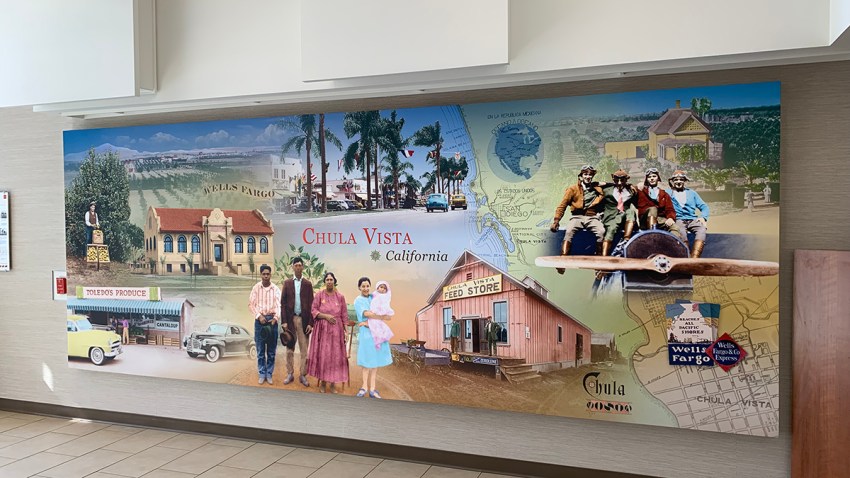 Wells Fargo unveiled three new community murals at their Chula Vista branches Wednesday, one of which honors the grandparents of the city's mayor.
The mural, now on display at the Wells Fargo on H Street, pays tribute Felix and Urbana Casillas, two of Chula Vista's earliest residents and grandparents of Mayor Mary Casillas Salas.
The mural also features historical views of downtown Chula Vista, aviator Roland Tyce at the Chula Vista Airport, the Chula Vista Feed Store, and the Carnegie Library.
Along with the murals, Wells Fargo presented a $15,000 grant to the South County Economic Development Council (SCEDC). The grant will support SCEDC's mission of promoting education and encouraging economic development in the South San Diego County Region.
Salas attended the unveiling of the mural and, because of the family ties, was also gifted with a two framed keepsake replicas of the art. The mayor's roots in the South Bay run five generations deep, according to the city's website.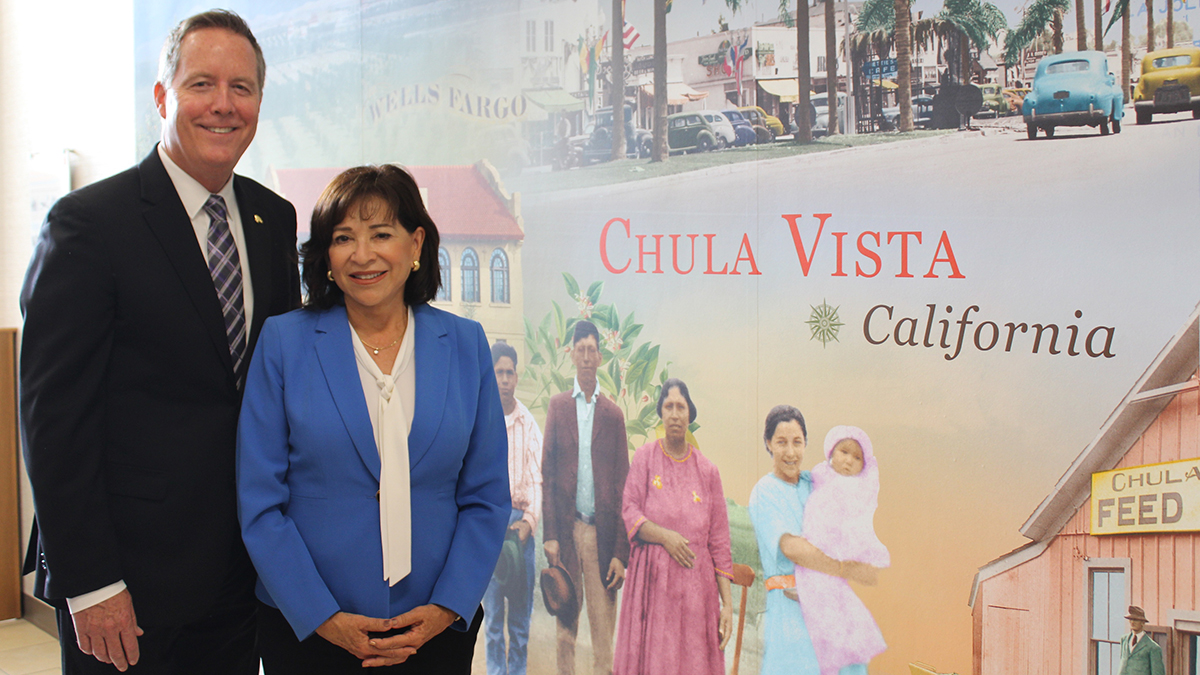 The other two new murals also feature historical images of early Chula Vista residents. One is located at the Otay Ranch Wells Fargo branch, the other at Bonita Point. Those pieces feature Otay Valley residents Raul and Jesusita Castro, the Toledo Family produce farm, the Sweetwater Fruit Packing Company, the National City and Otay Railroad, and local agricultural scenes.
To date, Wells Fargo has installed 60 unique murals across San Diego County and more than 2,400 murals across the country as part of the company's Community Mural Program.