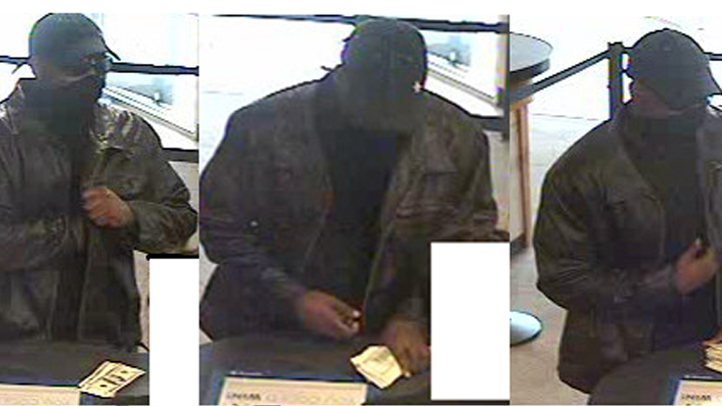 A robbery spree suspect known for wearing stylish attire while committing crimes may have struck again Friday evening with a heist at a Chase Bank in Sorrento Valley, according to officials.
Agents with the Federal Bureau of Investigation and San Diego police are asking the public for help in finding the so called, "Well-Dressed Bandit" , who they believe has committed ten robberies at banks around the county since May of 2010.
In his latest heist on Friday the suspect entered a Chase Bank located at 9450 Scranton Road at about 5:45 p.m., said Officer Frank Cali.
He simulated a weapon after approaching a teller and began demanding cash, officials said.

The teller gave the crook a sum of money and he dashed out of the bank on foot.
In what might be true to form, the usually "well-dressed" robber was seen fleeing the scene in a black Lexus or Mercedes Benz, according to witnesses.
Officials said this is the third time the suspect has robbed that particular Chase Bank, having been connected to a heist on September 7 and November 5 of last year.
The first robbery the suspect is believed to have committed was in May 2010 at a Wells Fargo bank in Escondido.