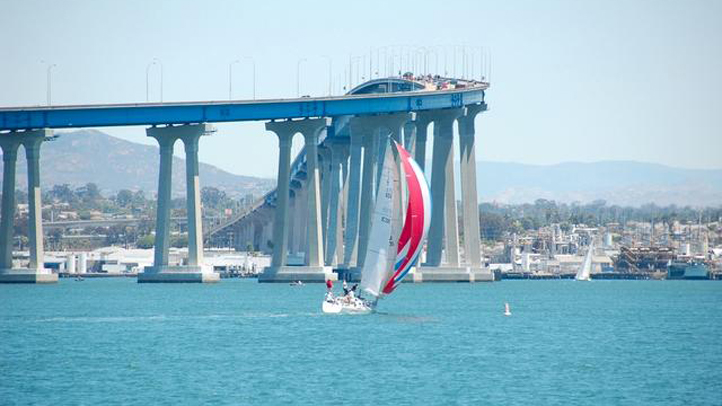 San Diego is known for its highly desirable weather and now America's Finest City is being touted for having some of the "safest" weather in the country.
According to a list compiled by The Weather Channel, San Diego made the cut as one of the two "safest weather cities" in the West, followed by West Honolulu, Hawaii.
In the Northeast Caribou, Maine, and Rochester, N.Y., earned the safe weather titles, while Lexington, K.Y., and Asheville, N.C., were dubbed the safest weather cities in the South.
As for the Midwest, the safest weather cities in that region are International Falls, Minn., and Sault Ste. Marie, Mich., according to The Weather Channel list.
The list was compiled by examining weather factors deemed dangerous by the National Weather Service, including flooding, lightning, tornadoes, tropical cyclones, snow and ice storms, extreme heat, extreme cold, high winds and rip currents.
The safest weather cities, including San Diego, were ranked on the risks of each dangerous weather factor. The weather list did not consider threat from earthquakes and tsunamis, The Weather Channel reported.
San Diego was ranked as having "no risk" for cold, snow, ice and tropical cyclones and fairly low risk for heat, flooding, tornadoes and lightning.

The list also said thunderstorms are rare in San Diego, with locals only hearing thunder about three days out of the year.
Follow NBC7 for the latest news, weather, and events: iPad App | iPhone App | Android App | Facebook | Twitter | Google+ | Instagram | RSS | Text Alerts | Email Alerts