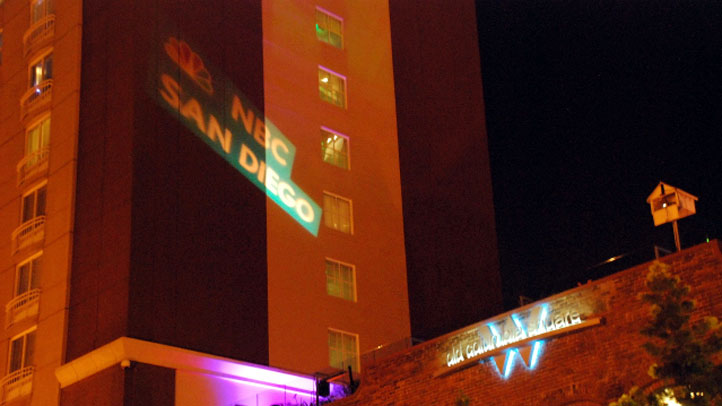 NBCSanDiego was celebrating everything local on Thursday night. The evening of authentically local music, fashion and art kicked off at 5:30 at the W Hotel downtown.

Partygoers got an earful, thanks to SoundDiego and sdDialedin.com, from local artists the Tree Ring -- a band featuring Joel P. West, and Kelly Bennett, who works for our media partners at the voiceofsandiego.org -- singer/songwriter Jesse LaMonaca and alt-country virtusos John Meeks.

All three floors of the building were in play, with the mezzanine and pool area showcasing a fashion boutique set up by the producers of the Thread Show and art from the San Diego collective Art Kills Artists. All the way up, a VIP area was set up at Beach, where the R&B funk of Stevie and the Hi-Stax kept 'em moving till the city's noise-ordinance laws kicked in.