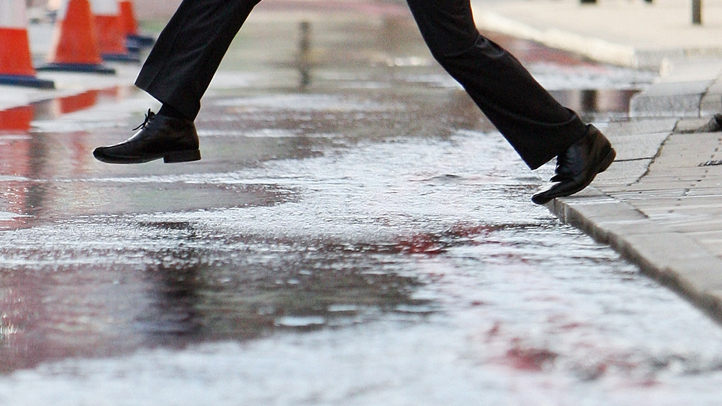 A water main break early Saturday morning caused a sinkhole in the Mission Valley area, officials said.
The main break, and subsequent sinkhole, happened in the 1000 block of Colusa Avenue, between Gaines and Friars Road.
Police say a 5-foot sinkhole formed, and water was flowing out of it. Currently, officials say there are no concerns over flooding in the area.
The cause of the main break is under investigation. Check back for updates.