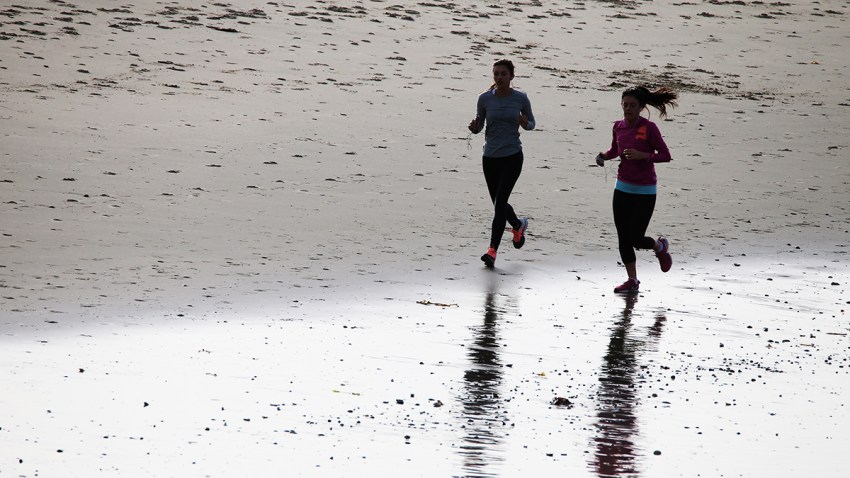 If you live in San Diego and you're setting health or relationship goals for 2018, your chances of sticking to those New Year's resolutions are solid, according to a new study.
The financial website WalletHub released a study this week ranking which U.S. cities would succeed in keeping New Year's resolutions spanning common categories like health, financial, school and work, bad habit and relationship goals. In all, the survey looked at 182 cities, including the 150 most-populated cities in the U.S.
It turns out America's Finest City has a good shot at making those resolutions happen: San Diego ranks the No. 3 overall city in the U.S. with the best chance at keeping resolutions, and the No. 1 city with the best chance at keeping health resolutions in 2018.
In the survey's health category, factors that propelled San Diego's top rank included access to exercise opportunities (just check the weather outside), the availability of health food stores, average monthly fees to fitness clubs and the number of adults who regularly exercise.
Overall, San Diego ranks just below Seattle (No. 1 city overall) and San Francisco (No. 2 city overall). A couple of other local cities made the overall rankings too: Oceanside came in at No. 79 and Chula Vista at No. 90. They ranked No. 26 and No. 25 in the health resolution category, respectively, too.
In other specific categories, here's how San Diego stacks up:
No. 8 for keeping relationship resolutions
No. 32 for keeping school and work resolutions
No. 37 for keeping resolutions involving the breaking of bad habits
No. 100 for keeping financial resolutions
WalletHub said the study shows location plays a factor in succeeding at self-improvement goals like losing weight, saving money, finding love or living with less stress.
For the study's methodology, the company looked at 52 key metrics ranging from the accessibility of gyms per capita to income growth and employment outlook. Those metrics were each graded on a 100-point scale with a score of 100 representing the most favorable conditions for achieving one's New Year's resolution. To see the full study and where other U.S. cities lined up, click here.