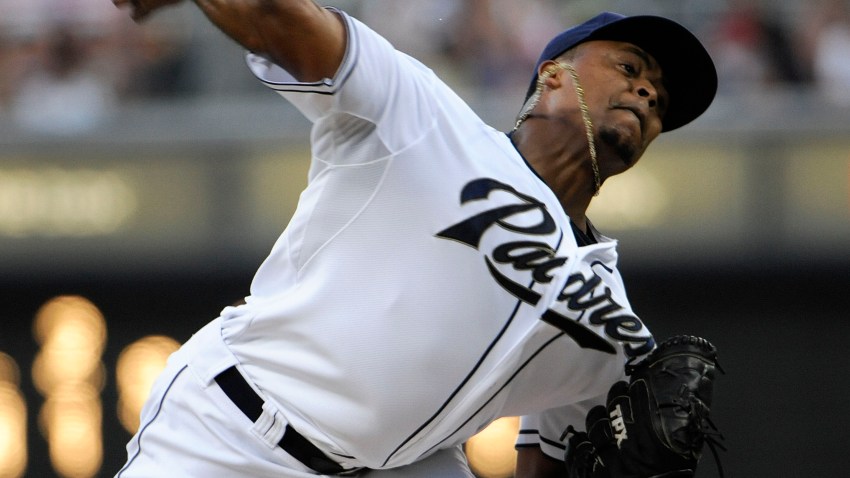 In June and July, Edinson Volquez was one of the National League's best pitchers. Then he developed a blister on his pitching thumb, and things went downhill in a hurry.
In four August starts, Volquez hadn't gone more than four innings.
Monday night against the Pirates, Volquez got his feel back, and made up for lost time by dominating the Pittsburgh Pirates.
Volquez (8-9) struck out 10 in 6.2 innings to beat the Pirates 3-1. He threw 100 pitches, 62 of them for strikes, which is extremely encouraging because control was an issue when the blister was bugging him.
The Padres offense was led by Will Venable. The outfielder followed Sunday's 3-hit outing by going 2-4 and driving in a pair of runs. Venable's 1st inning single brought home Everth Cabrera, who had three hits and is a blistering 8-for-16 over the last four games.
The Padres have now won 16 of their last 19 games against the Pirates.
Tuesday the Padres throw Jason Marquis (6-7) against All-Star A.J. Burnett (15-4).