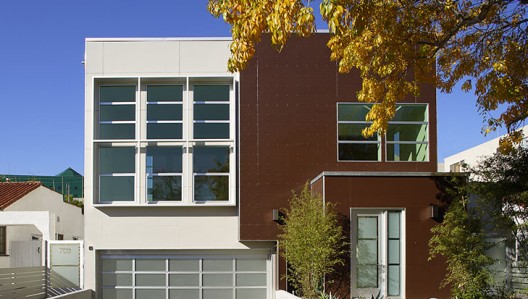 The city of Vista is penalizing a food-making company for dumping chemicals into a storm drain.
The incident first surfaced when an ex-janitor at Fresh Creative Foods in Vista told NBC 7 Investigates he shot video of the July 15 dumping.
Marco Estes said his boss allegedly ordered him and his co-workers to dump the partial contents of 75 chemical containers in a drain at the company's warehouse on Birch Street. Estes said he had no training in chemicals or waste disposal.
Documents obtained by NBC 7 Investigates reveal that on August 19, the City of Vista cited Fresh Creative Foods for the "prohibited discharge… of hazardous substances into city storm drain".
That administrative citation includes a $100 penalty for a first-time citation.
NBC 7 Investigates has also confirmed that -- in a separate investigation -- a scientist from the state water quality control board inspected the watershed around the company's property Wednesday, looking for possible environmental damage from that chemical run-off.
The state inspector said, depending on what she finds, the state board could issue penalties of more than $10,000 against Fresh Creative Foods in Vista.
The state water board was alerted to the problem by the city of Vista's Code Enforcement Division, which learned about the alleged dumping from the initial NBC 7 Investigates story.
NBC 7 Investigates has also confirmed the District Attorney's office is investigating the alleged illegal dumping.
Fresh Creative Foods would not comment on the citations or investigations, but in an email said, "employee safety is paramount at Fresh Creative Foods."
Estes said those chemicals burned his skin, damaged his lungs and harmed a co-worker who helped him get rid of the substances. Estes started recording the dumping when he realized the chemicals could injure people and were a danger to the environment.
Dr. Fred Garces, a chemistry professor at San Diego Miramar College, told NBC 7 two of the chemicals Estes said he helped dump can create a dangerous chlorine gas when mixed and diluted with water.
"In bulk, you generate a lot of that gas. It can easily overcome somebody and render them really helpless," Garces said.
According to the professor, the chemicals listed on the labels stuck to the barrels in Estes' video — including Boost 32, Quorum Yellow 2 and alkaline cleaners and acids — are not dangerous when used properly to clean food-making equipment.
Garces said mixing them together and flushing them down a public drain can harm humans, as well as kill fish and other wildlife.
"Oh yes, I would be very concerned," he said. "That's why they have these companies that can take it and treat it properly and dispose of it properly."
On Thursday, Aug. 13, local attorney Dan Gilleon filed a lawsuit on Estes' behalf against the parent company of Fresh Creative Foods, the staffing company that hired Estes and sent him to work at the company, and the supervisor who allegedly directed Estes to dump to the chemicals.
The lawsuit alleges the defendants' actions harmed Estes.
"He wasn't given any training," said Gilleon. "He wasn't given any protective gear. It wasn't even his job."
The lawsuit also alleges Estes was fired without cause when he reported back to work after getting medical treatment. According to Gilleon, the company fired him because they feared he would become a whistleblower.
The owner of the staffing company that hired Estes, Express Services in Carlsbad, said he's investigating the allegations but doesn't have sufficient information to comment on Estes' allegations or the lawsuit.