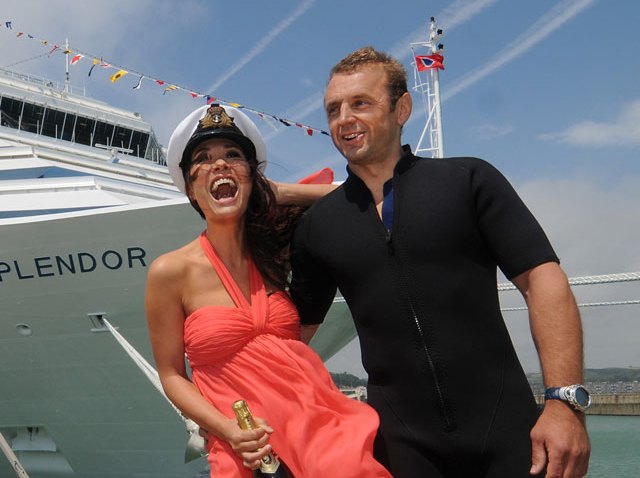 All lanes of State Route 67 were shut down after a fiery three car crash near Poway Monday evening, California Highway Patrol (CHP) officials confirmed.
The crash happened at approximately 5:24 p.m. on the State Route 67 at Iron Mountain Road. The initial crash caused several chain reaction collisions.
CHP officers say the driver of a Mustang was attempting to make an illegal U-turn near Iron Mountain Road when Ford Fushion slammed into the car. A Toyota Highlander heading northbound then crashed into the Ford Fusion.
In the aftermath, a passerby pulled the driver out of his Mustang right before the car burst into flames.
The driver of the Mustang suffered serious injuries and was airlifted to Palomar Hospital in Escondido, the San Diego County Sheriff's Department (SDSO) said.
Carlos Torres walked away from the crash, shaken but uninjured. He spoke to NBC 7 in Spanish, while his roommate translated, saying that he was the last driver involved in the crash.
"Yeah he was worried because he couldn't stop fast enough to stop the accident," Torres' roommate, Rosa Rivera said.
"You know what, thank God. No fatalities..what I understand from what I heard from police officers, praise God," said Rivera.
The CHP issued a Sig alert for all lanes on the highway. The freeway was closed at Poway Road to the northbound SR-67 and Scripps Poway Parkway was closed on the southbound lanes.
At around 9:30 p.m., CHP reopened the road for all traffic.
Two of the drivers from the other vehicles were taken to the hospital with minor injuries, SDSO said.
No other information was immediately available.