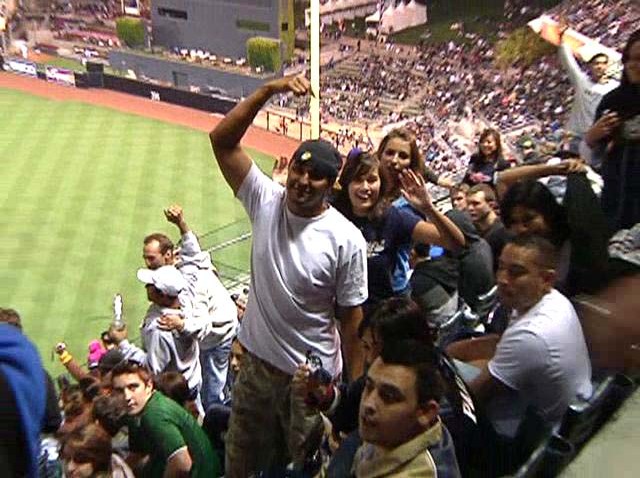 The Vavi Sport and Social Club left the game playing to the pros.
On Vavi Day, April 30, over 1,300 Vavi members (compared to the estimated 500) came together to celebrate their teams, as well as San Diego's -- the Padres.
A Vavi event wouldn't be the same without a social hour and that's exactly how the day began, pre-partying at the Tilted Kilt.
After the Tilted Kilt, Vavi players made their way closer to the game, at Proper Gastropub's sports deck, located next door to Petco Park.
Pre-gaming aside, members were anxious to discover the surprises in store for the day.
"I heard there are some competitions going on like a dance contest, best dressed -- as in best costume, a lot of big prizes and stuff so we're looking forward to that," one Vavi member said.
With over 1,300 tickets sold, packing out two local venues, managing a crowded and energetic section at the baseball game -- not to mention the Padres taking the Brewers by storm with a 9-0 win -- it is safe to say that Vavi Day at Petco Park was a success.
Those interested in joining one of over 25 Vavi teams and classes offered, visit govavi.com.
"Everybody's got to be playing dodgeball," Vavi Sports team member, Keith said. "It's the best cardio workout in San Diego, besides actually running."
Stay connected to what's going on around town by signing up for our daily newsletter.