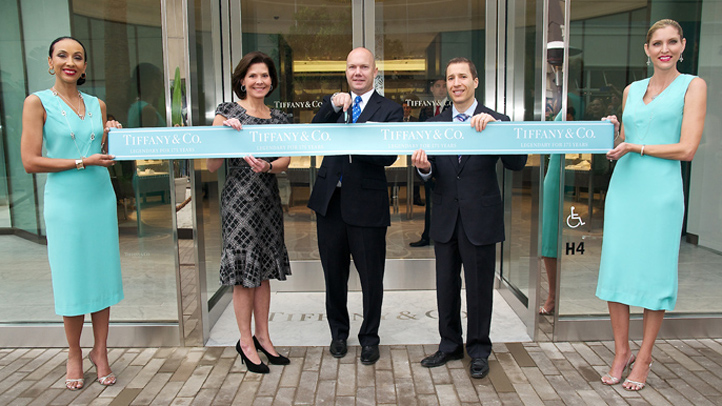 For the past 18 months, La Jolla's UTC shopping mall has been undergoing an extensive renovation. On Wednesday night, the newly improved shopping destination held its grand opening.
With the $180 million mall remodeling project nearing completion, UTC customers will now feel a bit like they're at a vacation destination rather than a plain and simple mall.
That's exactly the vibe Westfield designers were going for.
"We wanted to create a relaxed environment. People come to UTC to get away, and with fire pits and embellishments, we have a resort feel. Shop, relax, have a glass of wine," explained Adrienne Bergeron with Westfield UTC.
The mall has transformed the area as an entertainment destination with an additional 40,000 square feet of space.
This brings in a 14-screen ArcLight cinema, a J.Crew store, Tesla Motors and a Tiffany & Co.
And this is just the first phase for the UTC redevelopment project, which was designed to cater specifically to mall-goers in the area.
"We really worked with the community to see what their wants and needs were. The community told us what they wanted and we added new retail," added Bergeron.
The mall also added a dog park and a children's playground to accommodate all types of shoppers.
So far, the new amenities seem to be impressing UTC patrons.
"It looks amazing. They finally have a J. Crew and a Tiffany's. Now we don't have to drive all the way to Fashion Valley," said one set of shoppers.
"It's light, airy [and] looks very modern. [I] think they did a great job," added shopper Barbara Ryans.
Wednesday night's grand opening festivities included a runway fashion show hosted by TV personality Giuliana Rancic and a live performance by singer Natasha Bedingfield.