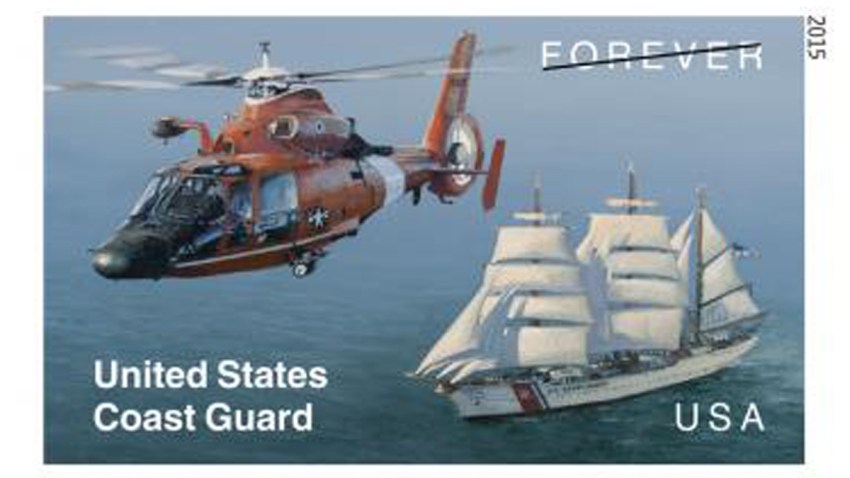 The United States Postal Service (USPS) will bestow an honor on the U.S. Coast Guard at a special ceremony in San Diego this week, dedicating a Forever Stamp to the branch of the Armed Forces.

The stamp dedication is set to take place Thursday at 10 a.m. at the Coast Guard Hangar in downtown San Diego. The stamp – which depicts the Coast Guard's cutter Eagle, a three-masted sailing ship known as "America's Tall Ship," and a MH-65 Dolphin rescue helicopter – honors the role of the U.S. Coast Guard in protecting the security of our nation.

The ceremony will be attended by USPS San Diego District Manager James Olson, San Diego Postmaster Lisa Baldwin and representative from the Coast Guard.

According to U.S. Coast Guard officials, on an average day, branch personnel help more than 300 people in distress and investigate more than a dozen maritime accidents, among other daily duties. In San Diego, local Coast Guard crews are often called upon to help rescue passengers from boats or ships in need of medical evacuations at sea.
Today, the Coast Guard is made up of more than 49,000 active-duty men and women.