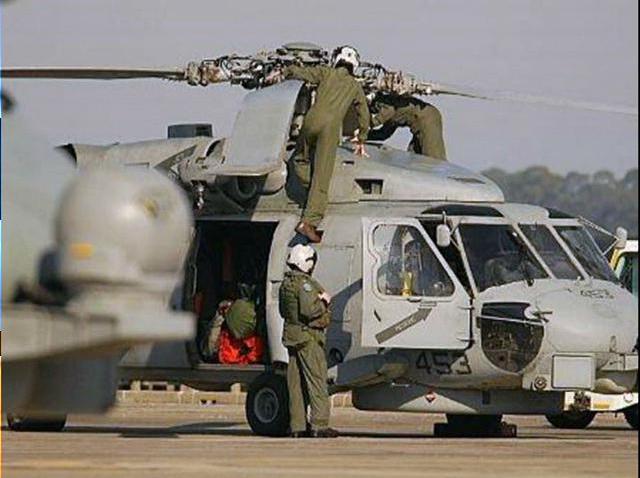 Two U.S. Navy ships, USS Carl Vinson and USS Higgins, have been rerouted to help with the relief effort in Haiti.
Relief efforts from nations all over the world are on their way to the Caribbean island that was devastated Tuesday by a 7.0 quake centered 10 miles west of Port-au-Prince.
USS Vinson, which was set to depart for its new homeport here in San Diego, was instead sent to Haiti. The ship left Norfolk, Va. Wednesday and is expected to arrive Thursday.
The same goes for USS Higgins, based at Naval Base San Diego, which will be provided afloat logistical services for U.S. Coast Guard helicopters rendering aid there.
Yesterday in Jacksonville, Florida crewmembers prepared the Seahawks for the humanitarian mission.
More Navy ships are on the way. Among them, one carrying more than 2,000 Marines expected to provide support and possibly security.
Other U.S. naval forces are on alert. Officials have confirmed the airport in Port-au-Prince is functional but the demand is outweighing the supply.
A worker with Project Concern International is one of the first San Diegans flying to the devastated country. San Diegan Chris Bessenecker left Lindbergh field Wednesday night and should reach Haiti sometime Thursday afternoon.
Bessenecker packed light - not knowing where he'll end up or how long he'll be gone. He plans to meet up with other Project Concern workers in Haiti and focus on distributing water, food and medical supplies.
"During this first two days it's search and rescue, then it's recovery and it's rehabilitation," he said.
Bessenecker, who helped with the hurricane relief effort in Haiti in 2008, believes transporting supplies will be the challenge.
"The streets are just so clogged. It's poor roads," he said. "It's a very poor country with poor engineering of houses."
The best way for San Diegans to help victims of the quake is to donate money. Project Concern is collecting donations on its website.
Also, local tech blogger Jenn Van Grove reports that hundreds of thousands of people are donating via text messages. As Van Grove posted this morning, the unique campaign has raised nearly $3 million as of 7 a.m. Thursday. If you want to help the cause you can text "Haiti" to 90999 to send a $10 donation to the Red Cross.
How are you helping the relief effort? Comment below, send us your thoughts via Twitter @nbcsandiego or add your comment to our Facebook page.