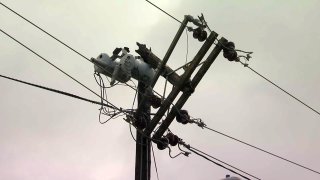 Thousands of San Diego Gas & Electric customers in Solana Beach, Encinitas, Cardiff-By-The-Sea, Torrey Pines, Del Mar and other nearby communities were without power for hours Monday.
Power was restored at 2:19 p.m., more than five hours after the outage was reported, SDG&E said. The outage was caused by damage to a substation supporting power distribution to the area.
Power first went out at around 9 a.m., according to the utility. Around 9:40 a.m., SDG&E said more than 10,000 customers were without power. By 11:45 a.m., SDG&E said about 6,600 people were impacted.