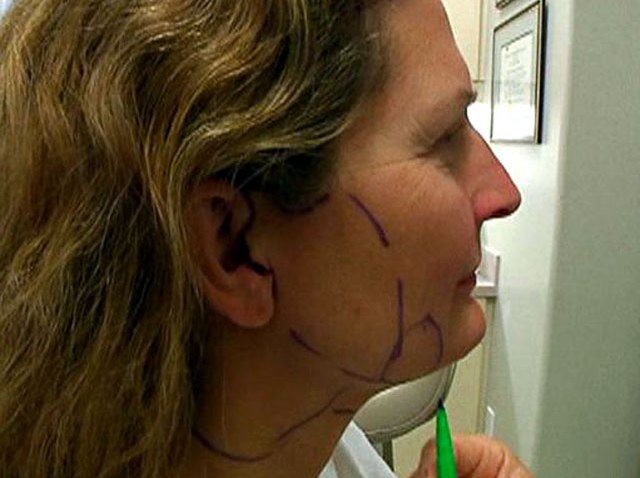 With one out of every ten San Diegans out of work, the region is seeing the highest the unemployment rate in decades. Some residents are looking for new ways to get a leg up on the competition.
Like NBC's Apprentice, applicants in the real world feel the need to dress younger, take more classes or go back to school.
Some like Peggy McCloskey are going even further - all the way into surgery.
La Jolla plastic surgeon Paul Chasan estimates15 percent of his clients are getting marked up to look better for jobs. He said that compares with zero percent of his patients just a few years ago.
It's a trend he can't help but notice.
"We've seen a lot more attorneys. We've seen real estate agents who want to look more youthful and better," he said. " We've seen software engineers."
McCloskey, 54, is an expert witness who feels she's energetic and qualified but says her appearance doesn't match her attitude and that could cost her clients.
"You want people to think you're vibrant and know what you're talking about and when you come in there all ready at 8 in the morning to do a deposition and look tired before you start, it's not a good sign," she said.
Kelly Jones an IT specialist in the Marine Corps got her eyes and nose done along with a mini facelift.
"Did it make a difference? Yeah," she said. "Body language, the way people approached me, the things I was able to do and get done."
Jones said she was picked for projects she doesn't believe she would've gotten otherwise and since surgery a modeling career has blossomed netting more money on the side.
"You spend hundreds of thousands of dollars getting masters and doctorates. You don't want to look like you died in college," Jones said.
McCloskey is confident she'll see similar results.
Both women are calling it an investment.
"When you get a dent in your car you fix it right away," McCloskey said. "You buff it, spend time on the waxing job."
"Any way you slice it, it's a visual world," said Dr. Chasan. "It may not be right, but that's reality. People respond to beauty. People respond to how someone looks."
Superficial or super financial - for a growing number of patients it's clearly the latter.
Several plastic surgeons report that Botox is also very popular for work-related reasons and not just among women. An increasing number of men are buying into the idea of a cosmetic resume builder.