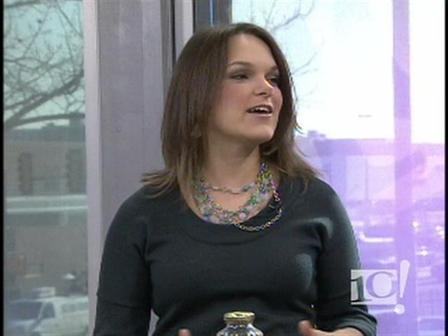 This summer, local winos will be able to enjoy some sips in a very unique new space: an underground "wine cave" currently under construction at a casino just north of San Diego County.
Pala Casino Spa & Resort plans to open its wine "CAVE" to the public on May 23, an entertainment venue where patrons can sample from a list of hundreds of wines while enjoying food and live music.
CAVE is part of a $5 million renovation that started on the property in mid-January. The space will include a 4,300-square-foot restaurant and lounge, plus a 2,400-square-foot underground wine lounge boasting an extensive wine menu.
Pala Casino Spa & Resort CEO Bill Bembenek said CAVE will feature wines from all over the world including Napa, Sonoma County, Italy and other European regions.
"We have more than 480 labels in our wine inventory right now," he explained.
Bembenek said wine and food pairings will be offered in the wine cave. The new restaurant under construction in the space will feature Mediterranean cuisine with an Italian flare.
Some menu items include "small bites" of Beef Tartare, Tuna Crudo, Lamb Carpaccio, Chicken Liver Cognac Pate, Bruschetta and Charcuterie selections of cured meats and cheeses. A wide variety of appetizers and entrees will also be available.
Bembenek said CAVE will offer wine lovers a truly cool way to enjoy a glass or two. He said CAVE will have a contemporary design for "a comfortable, subterranean environment."
"We decided that we needed to do something that was unique in the marketplace and that also is popular in this region," said Bembenek. "We wanted to build a space where people who enjoy wine can do so in a unique setting."
"We're building the cave as not just a place to enjoy wine but also to be entertained," he added. "We have a small stage down there that we'll roll out for rhythm, jazz, blues soloists, duos or trios to really create a unique ambiance."
Opening weekend will include performances by San Diego acoustic guitarist Joe Baldino (May 23) and San Diego jazz guitarist Jorge Camberos (May 24).
Bembenek said CAVE will have a contemporary design for "a comfortable, subterranean environment."
In addition to CAVE, Pala's upgrade project will also add a permanent, 2,400-square-foot outdoor stage to the property's popular Starlight Theatre and Luis Rey's, an indoor/outdoor venue with a patio lounge and bar offering mountain views, live music and appetizers from around the U.S. and Mexico.
CAVE is built just underneath that new stage.
Pala Casino Spa & Resort is in San Diego's North County, located at 11154 CA-76.