The racial tension at UCSD is boiling over for many and it may get worse.
Another invitation has surfaced on Facebook to an off campus "Compton Party Part Deux" party encouraging partygoers to "come to this party in honor of your favorite cultural stereotype."
"We pretty much want people to just choose a culture and harmlessly poke fun at it," Mike Randazzo told NBC San Diego.
The creator of the invite calls the response to the first "Compton Cookout" a misguided call to arms "that has people ignorantly shouting racism, intolerance, hate."
"If your intent is to make fun and not to harm anyone, and you really aren't trying to hurt anyone's feelings, then it's different from trying to cut someone down on purpose," Randazzo said.
He claims he has never been to a party that was not a mockery of something.
"On Cinco de Mayo, we have parties making fun of Mexicans; on Veterans Day, we make fun of veterans (yes, the same veterans who uphold our rights to free speech); on St. Patrick's Day we make fun of the Irish. Everyone gets made fun of out of jest now, not hate," the invitation read.
The party is scheduled for March 4 at 8 p.m. and Randazzo is expecting hundreds of people. The location is "TBA."
"I was definitely aware of this risk. I just want people to see that this is not the point of the party. I'm not trying to offend people," he said. "We should all try to be respectful of each other, but we should certainly uphold our rights and uphold the rights of others."
The Black Student Union could not be reached for comment Saturday but other students said they were against the idea.
"I think it's kind of crazy. I don't think it's really appropriate right now," UCSD Student Golsa Honarfar said.
"I think the timing is really bad," said UCSD Student Shunya Wade. "He's saying he's doing it for his first amendment right and that's his opinion. I think we should've learned from it.
The UCSD's Student Run Television (SRTV) shut down Friday after a student used the N-word to describe students who complained about the recent "Compton Cookout" controversy, according to a source at the university.
On Thursday night, students on SRTV, the campus TV station, allegedly called the protesters "ungrateful n-----s." According to the source, a note was also found on the TV studio floor that read "Compton lynching." That note was turned over to police.
At a forum attended by hundreds of students and faculty Friday morning, the Black Student Union issued a list of demands, including mandatory diversity sensitivity classes, increased African American enrollment in students and faculty and the creation of space in central campus considered "safe for African-American students."
"The administration's failure to prioritize creating a healthier campus climate earlier has caused this tragic event to reach the masses," the union's statement said.
The racial tension has boiled over since the so-called Compton Cookout. An invitation to the event urged all participants to wear chains, don cheap clothes and speak very loudly. "We will be serving 40's, Kegs of Natty," the invitation read.
Female participants were encouraged to be "ghetto chicks."
"For those of you who are unfamiliar with ghetto chicks -- Ghetto chicks usually have gold teeth, start fights and drama, and wear cheap clothes," the invitation read.
Campus Chancellor Marye Anne Fox called the event offensive in an e-mail to 29,000 students and 26,000 staff members. UCSD administrators said the event wasn't sanctioned by the university or run by a student organization, so university officials don't have a reason to penalize party hosts.
A public forum on racial sensitivity will be held Wednesday at UC San Diego to address concerns. Vice Chancellor Penny Rue is to lead the "teach-in" from noon to 2 p.m. at the Price Center.
Related stories:
Racial Tensions Boil at UCSD
UCSD to Investigate Controversial TV Segment (video)
UCSD Students Angry Over N-Word (video)
'Compton Cookout' Flares Into Political Fireball
'Compton Cookout' Creates Campus Uproar
Outrage at UCSD Over 'Compton Cookout'
---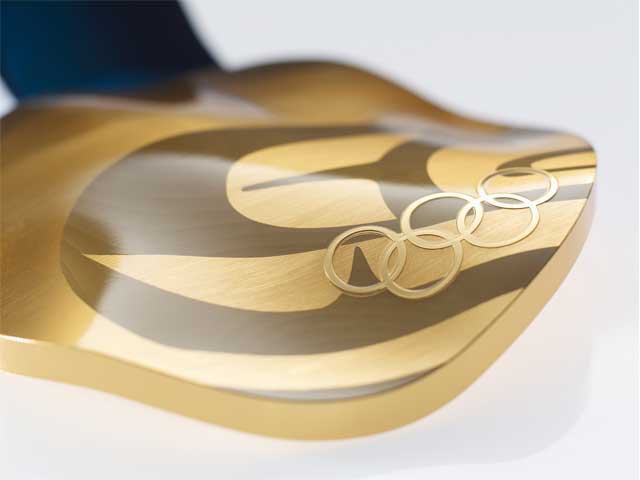 Check out NBCSanDiego's full coverage of the Vancouver Winter Games -- complete with athlete profiles, amazing photo galleries, and more! Fan us on Facebook, and follow us on via Twitter @nbcsandiego