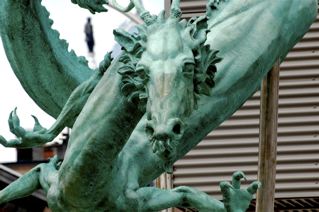 Uber has been fined $7.3 million and should be suspended from operating in California for refusing to give state regulators information about the ride-hailing company's business practices, including accident details and how accessible vehicles are to disabled riders, a state administrative judge said Wednesday.
The fine came from an administrative law judge at the California Public Utilities Commission. The regulatory agency allowed Uber and its competitors such as Lyft to operate in the state as long as the companies reported aspects of their activities.
The Los Angeles Times reports Uber's license to operate in the state will be suspended next month unless the company appeals or a CPUC commissioner requests a review. The suspension would stay in place until the ride-sharing company "complies fully with the outstanding requirements," judge Karen V. Clopton wrote.
The judge agreed with utility commission staff who said Uber has not filed all required reports, specifically how often it provided disabled-accessible vehicles when requested, places where drivers tend to turn down ride requests, and the causes of accidents.
In a written statement, Uber spokeswoman Eva Behrend said the company had provided sufficient information and would appeal the ruling.
Copyright AP - Associated Press