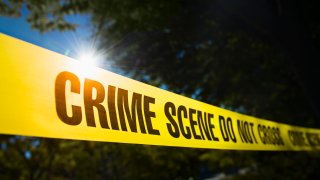 Two people were shot Tuesday night during a fight at a birthday party in San Diego's Skyline neighborhood, according to police.
After the shooting was reported at about 10 p.m., a woman was heard screaming that someone had shot her grandfather, while another person had yelled that their son was shot, police said.
San Diego police determined a 67-year-old man was shot in the chest and a 26-year-old woman was shot in the left flank. Both victims were taken to an area hospital.
The male victim is in intensive care with a collapsed lung and damage to his abdomen. The woman was kept at the hospital overnight for observation.
The shooting in the 6900 block of Madrone Avenue took place after six males arrived at the birthday party and a fight ensued, according to law enforcement, who added that two vehicles left the area after the shots rang out.
No arrests have been announced in connection to the shooting.