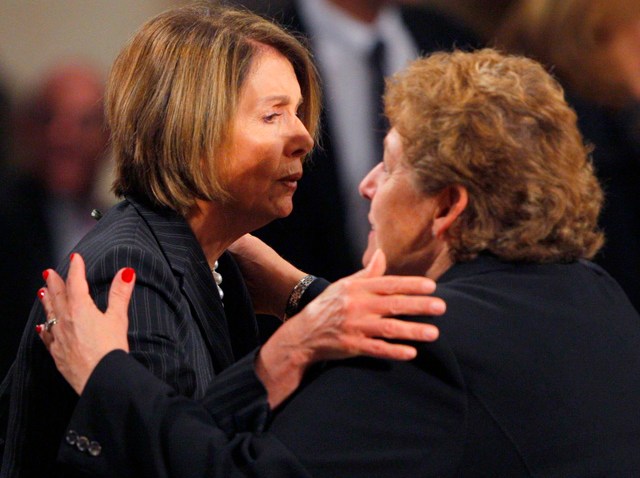 Candidates are battling it out for two City Council seats in Chula Vista.
Incumbent Pamela Bensoussan and challenger Larry Breitfelder are locked in a November runoff for Seat 3.
Bensoussan has heavy backing from the San Diego County Democratic Party, the Chula Vista Democratic Club and the San Diego and Imperial Counties Labor Council.
She was also endorsed by the pro-business Lincoln Club, a right-leaning organization that favored her opponent Breitfelder during the 2010 council races.
That endorsement opens the way for campaign funding for Bensoussan from former Chula Vista councilman David Malcolm, the group's political action committee co-chair and a close ally of Republican Mayor Cheryl Cox.
First elected in 2008, Bensoussan is a professional certified art and antique appraiser. Breitfelder served on the Otay Water District from 2002 to 2010, and is the founding president of the Chula Vista Taxpayers Association.
During the primaries, Breitfelder received more than $27,000 in independent expenditures for mailers, phone calls, polling and newspaper ads, paid for mostly by wealthy property manager Earl Jentz. Both unions representing the Chula Vista police officers and firefighters also support Breitfelder.
Bensoussan has raised more than $25,000 for her campaign, according to the latest campaign disclosure forms available.
Meanwhile, former state Assemblywoman Mary Salas is vying for an empty seat on the council, running against senior council aide Linda Wagner. Salas has raised more than three times her opponent with heavy support from mobile home park owners, according to the latest information available. Both candidates are registered Democrats.
Key issues in the race include rent control at Chula Vista's 33 mobile home parks and the future development of the Chula Vista waterfront.
The council races are officially non-partisan.
Voters will also weigh-in on ballot proposal Proposition B to change the way City Council candidates are elected. Currently, candidates are elected by a citywide vote. Some want to change this method to district elections where individual neighborhoods elect their representatives.
Proponents of district elections say the new method would make campaigns less expensive and allow for better representation for individual neighborhoods. Opponents argue the once-a-decade redistricting process is costly and highly politicized.
For more on these issues and others set to appear on this November's ballot, check out Decision 2012 feature page.