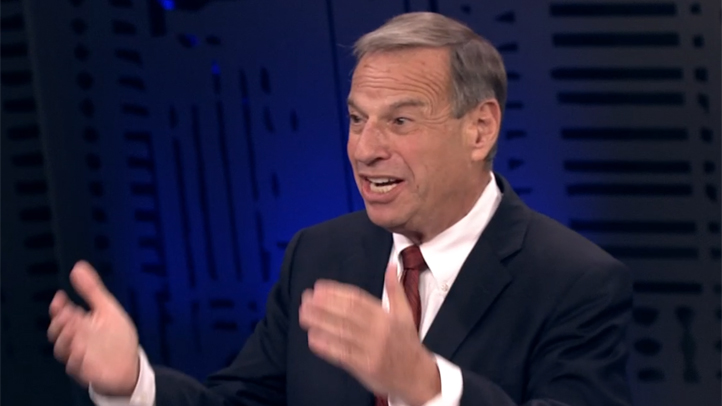 Local political observers are buzzing over the first real power struggle between Mayor Filner and Council President Todd Gloria.

Filner wants Councilman David Alvarez to join him as a city delegate to the San Diego Association of Governments (SANDAG).

Gloria wants that appointment himself. The discussion came to blows at Tuesday's city council meeting.
WATCH: Clip of Tuesday's meeting
"I'll be happy to talk to you," Filner said to Gloria during the meeting. "This is not a staff decision. This is right now between you and I. And I'll be happy to meet with you any time, any minute, any second."
Gloria responded that he was "running the council meeting at this time," and could not meet with Filner.
"Then give it to somebody else to run, or we'll meet another day," Filner said. "I'm telling you, this is not a staff issue thing."
"Very good, Mr. Mayor," Gloria responded. "I'll be happy to meet with you directly. Ms. Lighter, would you mind taking over the Council meeting?"
The meeting was briefly adjourned. Filner and Gloria later returned to announce they'll keep working toward agreement on the appointments to SANDAG and other agency boards.
San Diego City Attorney Jan Goldsmith spoke with NBC 7 San Diego, saying Filner will need to adjust to his new role.
"I want to work with him, but he needs to stick to being mayor," he said. "And we're going to do our very best to work through it all, make sure our roles are clear."

Goldsmith also said Filner will need to change to be an effective mayor.
"I want him to succeed, and I want to work with him on his policy ideas," he said. "We're here to help. But we all have to play our role. And part of his role is leadership."
Gloria or Filner did not respond for comment on this story.