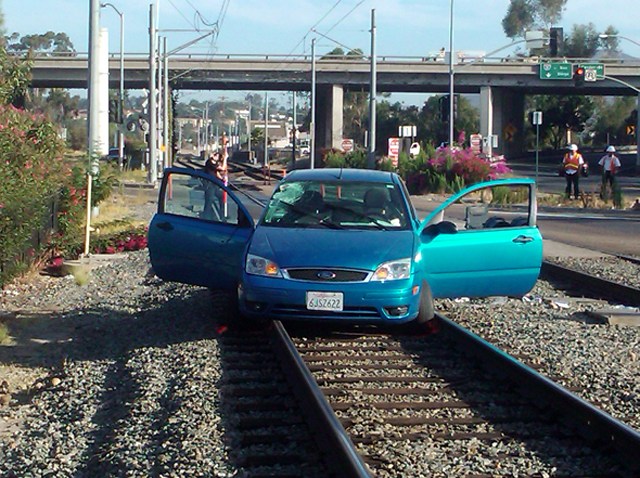 A driver crashed into a chain link fence in La Mesa Thursday morning, sending a pole from the fence through his windshield and severely injuring the man.

"He was unconscious the whole time that we were with him," Lt. Dale Willis said.

It was unclear why the man, in his early 30's, crashed while exiting Interstate-8 onto Spring St. at about 5:40 a.m. The vehicle stopped on a trolley track interrupting service on the Orange Line in both directions. Service has since resumed.

The Metropolitan Transit System (MTS) said bus transportation was available to take passengers to alternative lines to get to their destinations.

The victim was taken to Sharp Memorial Hospital.