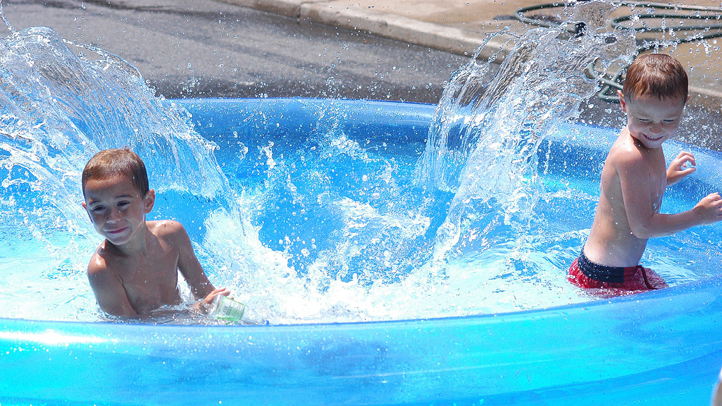 The state of California saw the highest demand for electricity this year as a heatwave pushed temperatures into the triple digits in many areas Monday.
The California Independent System Operator says electricity demand hit 45,090 megawatts Monday afternoon, a new record for the year.
San Diego Gas & Electric confirms their system surpassed the all-time system peak record for electric use Monday.
In Los Angeles, the peak demand was nearly double the amount of energy demand experienced on a typical day.
A heat advisory was in effect for San Diego County inland valleys through Tuesday evening. High heat and humidity will make for oppressive conditions inland.
Temperatures in San Diego's North County Inland communities were into the triple digits by noon.
Communities like Poway and Escondido are reporting 100 to 105 degrees, that's approximately 2 to 5 degrees higher than forecast.
Along the coast, temperatures were still below the 90 mark as of noon.
Parts of San Diego County got a real push of hot, moist air from the south that pushed temperatures into the upper 90s around 10 a.m. according to NBC 7's Whitney Southwick.
"From there, temperatures jumped above triple digits by noon," Southwick said.
Four school districts in San Diego County will release students for minimum days Tuesday because of the lack of air conditioning in classrooms.
At Miramar Ranch Elementary, students and parents were greeted with a large sign in front of the school alerting parents that kids will be let out by 12:10 p.m.
Click here for San Diego Unified School District's list of schools with early release.
SDG& E wanted to assure its customers that it was fully staffed. Through a spokespwerson, the utility company said it has adequate resources lined up to serve energy customers.
Odile, hurricane-turned-tropical-storm, is moving north up the Baja Peninsula and should bring clouds to the area along with an increased chance of rain.
Some parts of the county could see showers and thunderstorms Wednesday through Thursday.
In Mexico, Odile's winds and rain caused significant damage. Emergency officials reported that 135 people were treated for minor injuries from flying glass or falling objects, but there were no serious injuries or deaths so far.
About 30,000 tourists were being put up in temporary shelters in hotels and Los Cabos International Airport remained closed.
The Mexican government said in a statement Monday night that army and commercial planes would be sent to La Paz and Los Cabos airports to get tourists out of the area.
The storm was expected to drop 6 to 12 inches of rain with isolated accumulations of 18 inches, threatening to unleash dangerous flash floods and landslides as it moves north into the southwestern U.S.

Copyright AP - Associated Press